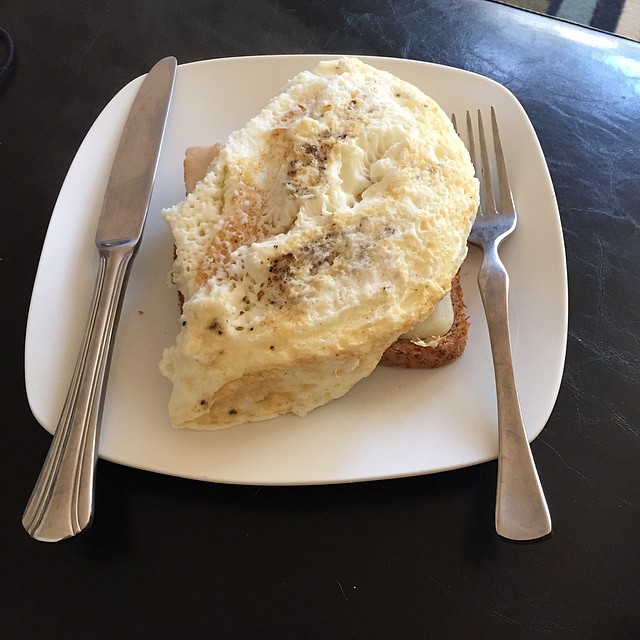 Happy Wednesday people!
I had a late-ish night last night, so coffee was definitely necessary immediately upon waking up this morning!
Some of you may know that I'm also a sound engineer and used to work full time as a recording engineer in a studio here in LA. While I don't do it full time anymore (obviously), I still do the occasional session. Last night I got to work with a pretty well known rock band (rhymes with shmimeshmown), so it was definitely worth losing a few hours of sleep. 🙂
My Day
I made this yummy breakfast to start my morning yesterday and it was so, so satisfying and delicious, so I thought I'd share! (If you follow me on Instagram, you've already seen it.)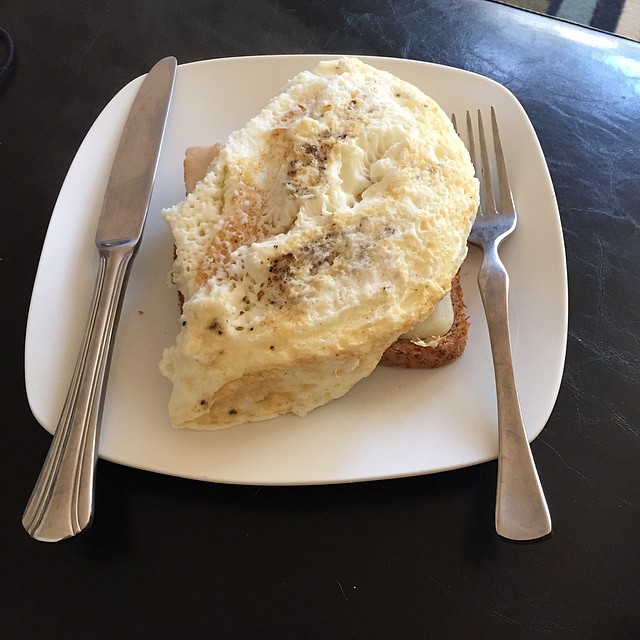 I highly recommend this bad boy.
Ezekiel Bread
1 slice Mozzarella Cheese
2 slices turkey breast
6 egg whites
season to taste (i just used pepper)
After breakfast and getting some work done, I went to Crossfit again (I went last week for the first time in a while), and we did a really fun WOD!
So fun, in fact, that I completely ripped up my hands…..and still continued on to finish the WOD. #dedication or #stupidity?
Here's what we did:
Strength
Back Squats: 8-8-8-8 (so 4 sets of 8 reps at about 75% of our 1 rep max)
WOD
Push Press: 7-6-5-4-3-2-1
Toes 2 Bar: 1-2-3-4-5-6-7 (i did knees to elbow)
then
Box Jumps: 7-6-5-4-3-2-1
Pull Ups: 1-2-3-4-5-6-7
I was totally fine until the pull ups. And then this happened….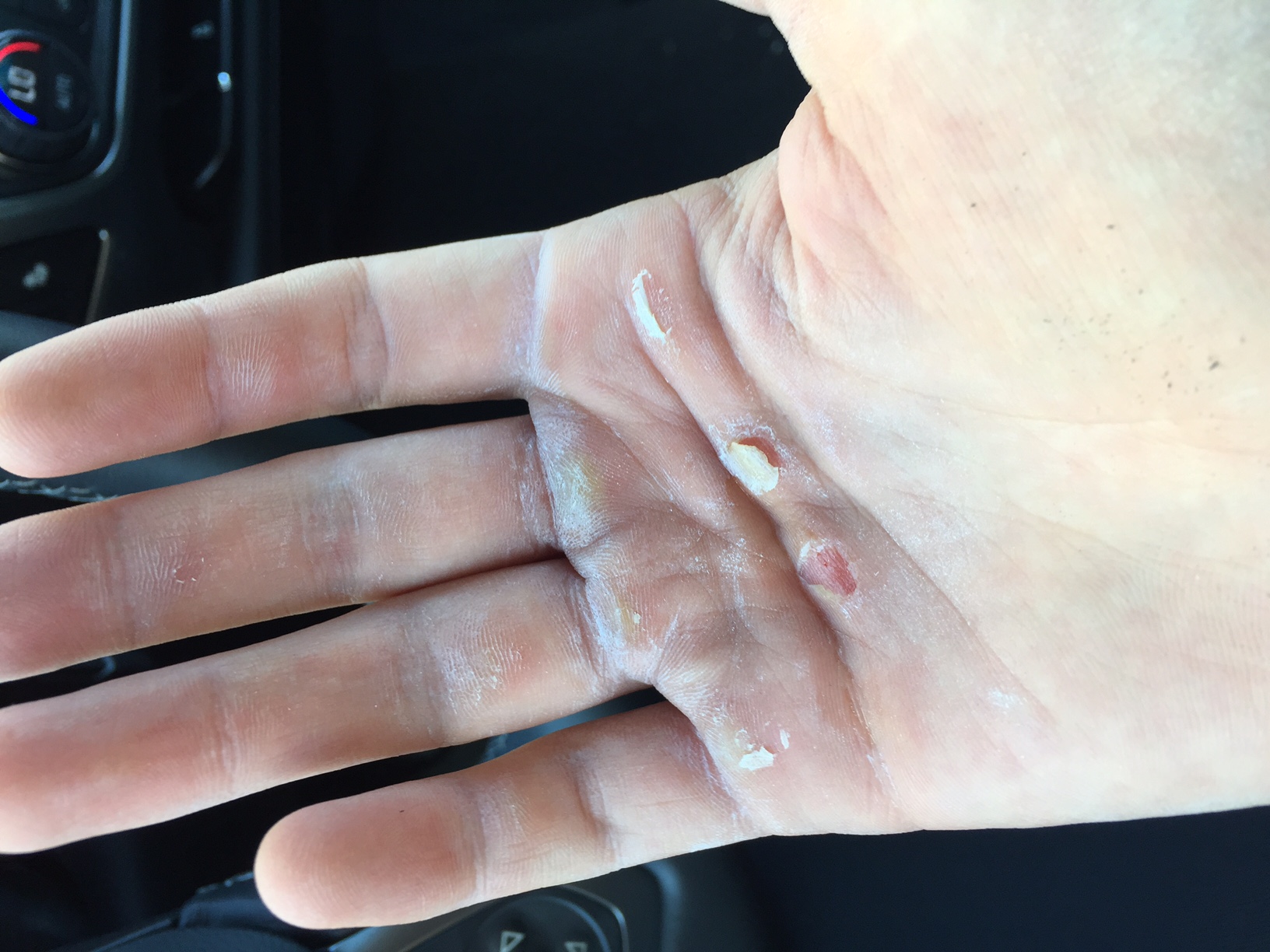 I guess it was bound to happen at some point! Now I just need to figure out how to get these bad boys to heal ASAP so I can continue with my regularly scheduled lifting. 🙂
I plan on taking today off from working out since my body is pretty sore. I have a busy day today with work and then back in the studio tonight, so it works out well.
Random things that made me laugh out loud this week: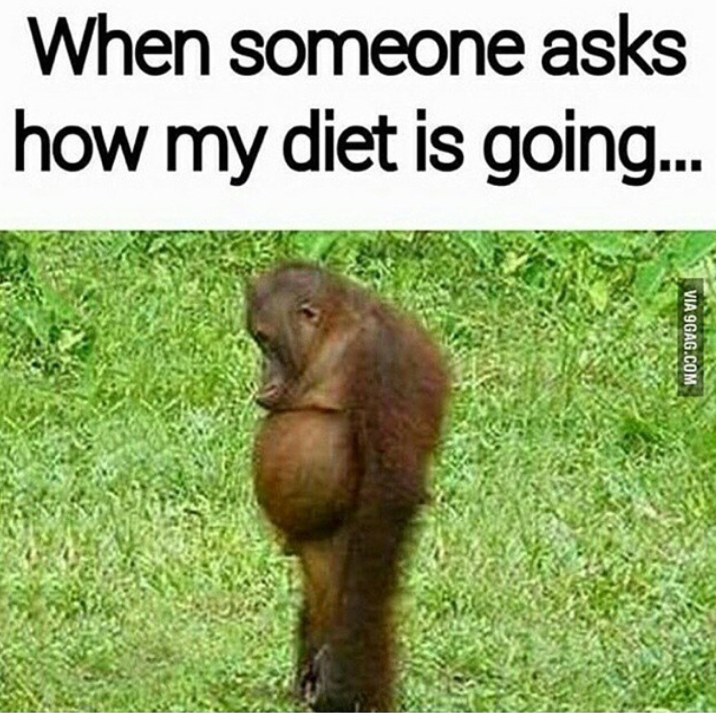 Seriously, get me that Coach purse NOW. Can't even tell it's a fake…
Q's:
1. What's your favorite band? Mine is and has been 36 Crazyfists for about 10 years now
2. Have you ever ripped your hands open while working out? (any tips????)