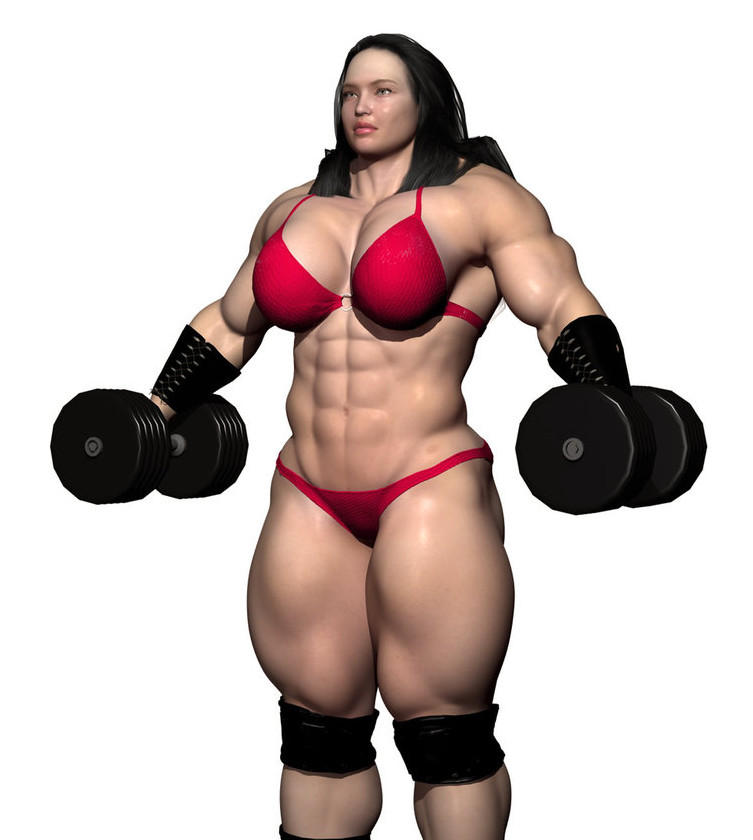 As if the fitness industry didn't have enough misinformation floating around, the internet has brought it to a whollllle new level. Now anyone with a computer can suddenly become an expert and give advice. It's pretty scary when you think about it. Who are these people you're taking advice from? Do they ACTUALLY know what they're talking about? Or do they just have a fit body and an Instagram account?
If I see ONE more post about how a WRAP is going to tighten you up and make you lose weight, I'm going to vomit. What will be next?
Anyways, instead of ranting (which I'm really good at, by the way), I'm just going to de-bunk some of the myths that I STILL see floating around the fitness world. I thought for sure these would be extinct before now, but they're not. As a fitness advocate, I feel it is my duty to remind everyone of these 5 myths that we MUST get rid of for GOOD.
SO, let's get right to it:
1. More Exercise is Better.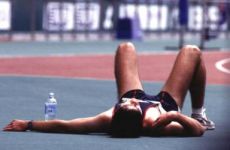 There are still plenty of people that believe that the more you work out, the better off you'll be. The whole "sweat a little bit each day" has become "if you're not doing work you're lazy". It's not surprising that so many people are stuck in this mindset. After all, we've got fitness role models all over the world proclaiming #nodaysoff and shaming anyone who DOES take days off. Let me speak from experience here: TAKE DAYS OFF.  I, myself, used to be one of those people that didn't. I worked out 6-7 days per week, lifting AND doing cardio. Sometimes I even did MORE than just lifting and cardio in one day. It was craziness, unnecessary, and it was hindering my progress. Sure, I got in great shape at first, but that isn't sustainable. After a long period of time doing that, my body started rebelling against me. These days, I lift about 4-5 days per week and do 1-2 short (15-20 minute) conditioning sessions each week. I take at least 2 days off per week and sometimes more, depending on how I feel. I'm stronger than I've ever been, and I don't feel like shit all the time. The facts: Recovery is NECESSARY for the body. Think about it this way: when you are working out, you're tearing your muscles down. That's good and normal. They then have to re-build and that's what makes: muscle growth. BUT, if you continue to tear them down before they've had a chance to re-build, you start getting negative returns. Listen to your body, allow your body time to recover, and don't over-do it.
2. Spot-Reducing.
You can do all the leg lifts, donkey kicks, and squats in the world, but they will never result in the ability to spot-reduce your butt (or any other body part for that matter). You can build muscle in specific areas, but the way your body loses fat is completely pre-disposed. Personally, I lose fat in my arms and stomach first, then my butt and thighs. To keep it simple: Body fat happens when the energy you're expending is greater than the energy you're taking in. (There are also hormonal factors involved, but we won't get into that now.) If you're keeping a sound diet and working out, you WILL lose fat, but you're not going to ever be able to tell your body WHERE to lose it from first. Kapeesh?
3. Less is More.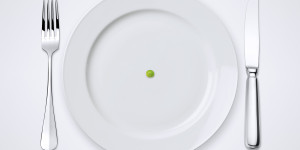 I cringe when I see people show me their diet plans, only to find out they're working out 6-7 days per week and eating 1200 calories per day. It is simply just not enough for most people. If you want your body to have the ability to lose fat, you have to feed it. If you put your body in a starvation mode (ketosis), your body works to protect your vital organs by holding on to everything it can for storage. Your literally putting your body in a "fight or flight" state and I can assure you it isn't going to help you lose weight in the long run. This brings on all new issues including a slow metabolism, wild cravings, lethargy, and possibly even more serious health issues. Obviously activity, height, weight, and age all play into the amount you should be eating, but getting rid of the "less is better" mentality is a must. Eat to FUEL your body. Macronutrient counting is my preferred way to do this to ensure you're getting enough protein, carbs, and fat each day.
4. Instant Results.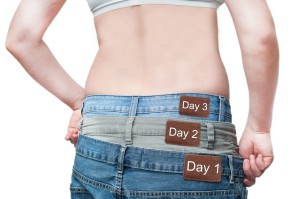 So you worked out for a month straight and you're not seeing #allthegainz yet? Congratulations, you're normal. Yes, there are some genetic freaks that change extremely fast, but for most people, it takes months and months and years and years. Of course, you can make significant improvements in just a few short months, but if you were expecting to look like someone who has been working out for 10 years in just 6 months, you're mistaken. There's a reason they've been at it for 10 years!
5. Bulking Up.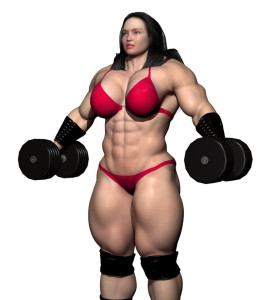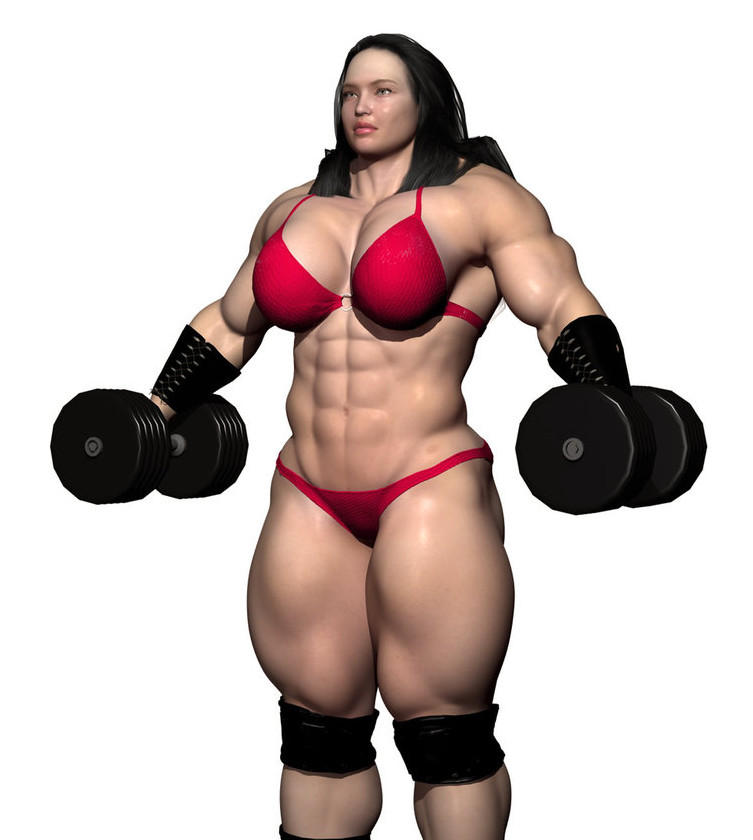 Ladies, for the 100432th time, you're not going to bulk up and look like a man. Building muscle is HARD….like really, really, freaking hard. It takes a lot of work and a LOT of patience (see above). Unless you're taking steroids, you're not going to look like a man. In fact, you'll probably look more like a sexy beast….and I'm guessing you won't have any objections to that! 😀
I get it, it's hard to know what's right or wrong with all of the different outlets of information we have at our fingertips. You think I don't fall victim to it at times? Of course I do! I'm human! But at the end of the day, I research the hell out of a topic when I'm not entirely sure about it or I look to my trusted role models for their advice and opinions on the matter. It's impossible to sift through all of it and be an "expert" on everything, but what you CAN do is stay informed and do your homework. If something seems a little too good to be true, it probably is…and that's your sign to dig a little deeper before falling for yet another gimmick.
Found this article helpful? Check out my article on "Who Should You Trust?"
Question of the Day:
Do you count calories or macro-nutrients?