10 Secrets to Fat Loss
Good morning! Or afternoon if you're on the east coast!
I woke up today thinking it was Friday, so boo to that. I know some people are weird about the number 13, but I love it! I think I love it because most people hate it and are scared of it. I'm excited for tomorrow to see all of the people on Facebook that blame their spilled coffee, torn jeans, or broken phones on it being Friday the 13th. 😀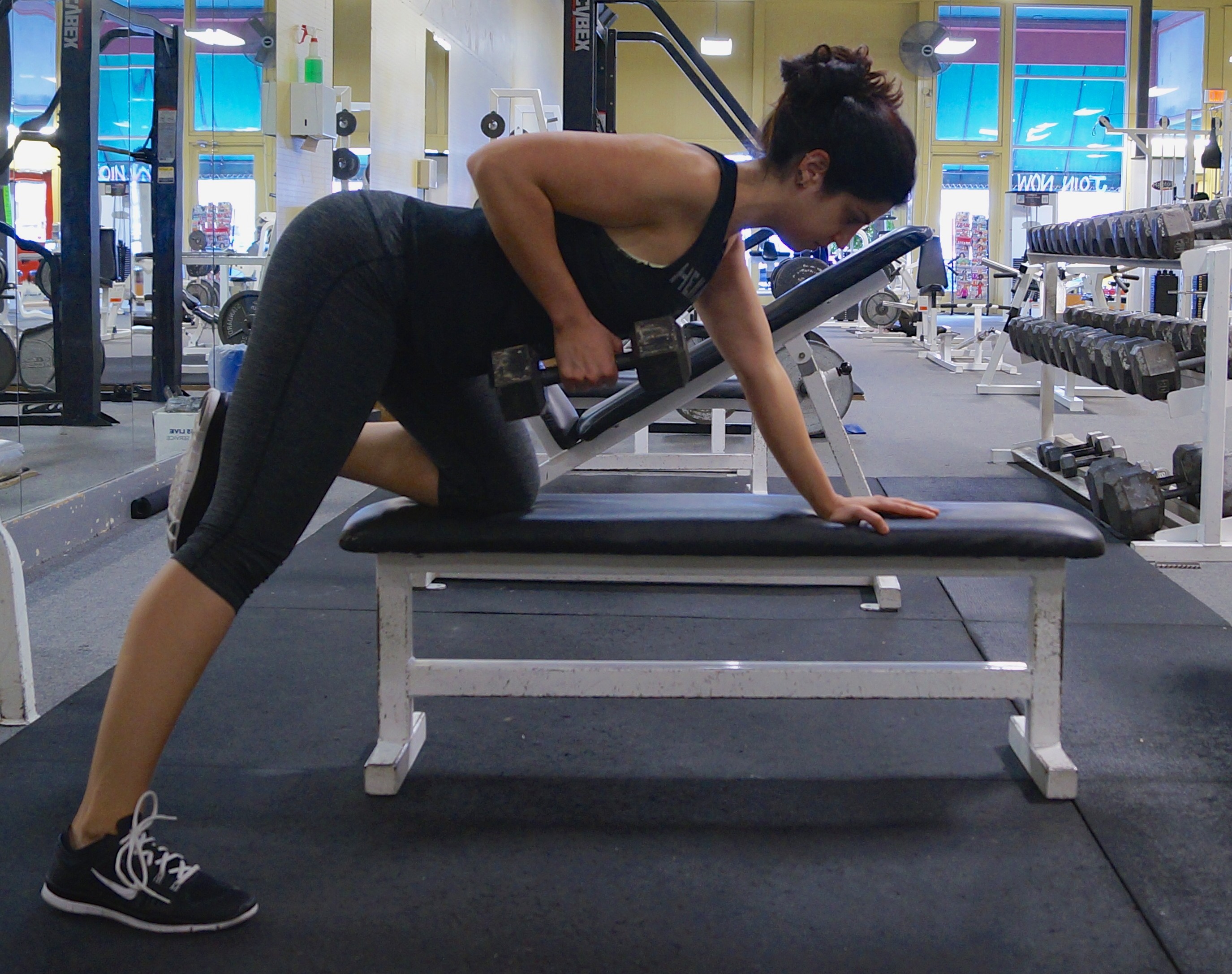 10 Secrets to Fat Loss
One of the biggest questions I am asked (almost daily) is regarding fat loss. I thought I'd put together my best tips for fat loss.
1. Food. I know, I know. This isn't what you wanted to hear, but I'm sure it's not the first time you've heard it. We have all heard the phrase "you can't out-train a bad diet", and truer words were never spoken. If you want to lose fat, you have to have a good handle on what you're eating. Tracking your food is the easiest way to do this (albeit not the only way). We often times don't realize how many calories and macro-nutrients (proteins, carbs, fats) we are taking in until we actually take the time to track. If you like pen and paper, you can keep a food journal, but if you're lazy like me, grab the MyFitnessPal app. It's great for tracking and allows you to see how much of each macro-nutrient you're taking in each day.
2. Strength Training. While nutrition is king, and the biggest part of the fat loss equation, strength training is a close 2nd. The more muscle you have on your body, the more calories you'll burn at rest. Lifting weights will NOT make you huge. Eating huge portions of cookies, cakes, crackers, and just overindulging in general will make you huge. Hypothetically, let's say you were to put on 5 pounds of muscle and with a healthy nutrition plan, you were able to lose 5 pounds of fat. (These do NOT go hand in hand by the way, they are completely separate systems and just because you gain muscle, it doesn't mean you'll lose fat). The scale would tell you that you weigh the same amount, but you would actually look smaller. Muscle is more dense than fat, so 5 pounds of fat will always look bigger than 5 pounds of muscle.
3. Moderation. I'm not going to tell you that you need to eat clean. I'm not going to tell you that you can't eat cookies and cake and dessert. You CAN. I eat candy almost every day. I just don't eat an entire BAG of candy every day. If you keep the things you like in your diet, and eat them in moderation, it is completely possible to lose fat while still enjoying your treats.
4. Consistency. This goes hand in hand with #3. Staying consistent with your food intake is by far the best advice I can give to anyone. If you overindulge one day, don't sweat it. Don't try to counteract it by not eating all day or doing hours of cardio the next day. It's not going to be the game changer. You didn't gain the weight in one day and you won't lose it in one day either. With that said, practice consistency. If your goal is to eat 2000 calories per day, aim for that consistently and if you overindulge, go right back to it the next day. Remember, slow and steady wins the race.
5. Identify your trigger foods. This might sound odd, but we all have trigger foods. If there are certain foods that you have a hard time just having 1 or 2 of, you have to address this. For me, I have a hard time with cookies. I can eat candy, cake, cupcakes, and ice cream in moderation with no problem. There is something about cookies that just makes me want more and more. (Probably because they are so damn delicious!) For this reason, if I'm going to have a cookie, I just buy a single pre-packaged cookie. I know if I bake 12 cookies, I'm going to either eat more than I want to or spend a lot of brain energy trying to stay away. It's not worth it to me, so I figured out a way that works for me. I don't buy packages of Oreos or Chips Ahoy. Instead, I will buy a single cookie (like at Starbucks or something), and enjoy that. Find what works for you.
6. Stop beating yourself up. This was probably the key to my recovery from my eating disorder. I used to try to be SO perfect with my eating that when I screwed up, I would just feel so guilty. I felt like a failure and that I should just get it out of my system so that i could be "perfect" tomorrow. Newsflash: That doesn't work. When I started being comfortable with where I was and not beating myself up so badly for "screwing up", I actually started eating better overall. Feeling guilt over eating something that isn't considered "healthy" will not help you on your fat loss journey, and will more than likely hinder your fat loss.
7.  Eat fat. Yeah, you heard me. Fat is good. I think it's becoming more known that fats are good for you, but the "low fat" craze is still stuck in some people's minds. Not only does fat help your skin and hair look bombtastic, but it aids in fat loss. You can't lose fat without fat. It also helps to keep you satisfied. It's more calorie dense than protein or carbs (9 calories per gram), so you don't want to go crazy with it, but adding in things like nuts, nut butters, avocados, and oils into your diet will likely keep you more satiated throughout the day. (And give you locks of a pony!!! ;-))
8. Stop doing so much cardio. Unless you love it, that is. I am not going to say that cardio is bad. It's not bad. What's bad is the idea that cardio is NECESSARY for fat loss and that if you don't do x minutes/hours of cardio per day, you won't lose fat. Cardio basically trains your body to be more efficient. This means that over time, you'll use LESS calories to get through that 3 mile run. So what does that mean? It means in order to burn the same amount of calories that you burned when you first started running, is now going to require more effort: more time running, running on an incline, running faster, etc. If you like to run, by all means RUN. Personally,  I like to run every now and then. I like to hike. I do all of those things when I feel like it. But gone are the days of me doing 30-45 minutes of cardio EVERY DAY. I used to do that, and you know what happened when I stopped? I lost weight. Cliff notes of what I'm getting at here: Don't think that doing hours of cardio is the key to your fat loss. The key is nutrition. Cardio's affect on that is minimal and will likely cause you to be hungrier and eat more anyways.
9. Accountability. This is definitely huge. I know how to lose fat. Most people actually know at least something about how to lose fat. But it's hard to do it on your own. I didn't sign up to work with Sohee because I don't know what I'm doing. I know what I'm doing and I have my OWN clients that I coach. But I wanted someone to hold me accountable and to take the guess work out for me. I didn't want to be the person that I was negotiating with when it came to how I was feeling and the progress I'm making. Now, this doesn't mean you need to sign up with a coach. Friends work pretty well too. Find a friend that will either a) jump on the bandwagon with you and go on a fat loss journey together or b) be supportive and help you when you need it. It makes all the difference in the world when you don't feel like you're going at it alone.
10. Plan. This is something that I still struggle with, but I luckily live and work very close to Whole Foods and the Co-Op where I can get fresh, healthy meals on the go. If you plan and prepare some food for the week (cook up some chicken or beef or whatever recipe you like) and keep it on hand, it helps you to not come home and devour whatever is in the cabinets just because you're hungry. It minimizes the impulse eating and the eating because it was "all that was there". Plan your day or even your week out so that you're ready. With that said, don't be afraid to stray from it either. I pack my food most days, but if I want a cookie or something, I work it into my plan and don't feel bad about it.
Questions:
1. What has helped you the most when it comes to fat loss?2. What is your biggest struggle with fat loss?
Leave your responses in the comments.