Happy Thursday! Can you believe Christmas is in exactly ONE WEEK?! Crazy, right???
I still haven't done any shopping. Oops! It kind of crept up on me this year, but I'll make up for it! 🙂
Guys, I have to show you this hilarious video of my boy, Oscar. We decided to put him on the treadmill the other night to see what he would do….
NOTHING. He did nothing. We were cracking up. I thought for sure that he would be weirded out when the belt started moving, but nope! Just sat there like a turkey on a conveyer belt. That dog!
In other news, my workouts lately have been SO AWESOME. I haven't updated you guys lately, so here goes!
Back in November when I was home for Thanksgiving, I made a stop by Bret Contreras's garage/gym. Bret was my very first trainer and still my most trusted! He put me through a workout and followed it up with a plan for me to do out here in sunny CA.
I've been doing this program ever since then, which is about 3 weeks. I am doing 3-4 full body workouts each week and varying between heavy weight (1-5 reps), medium weight (8-12 reps), and low weight (20-30 reps) in each workout. I'm doing things like back squats, front squats, deadlifts, hip thrusts, chin ups, and bench press. There are also some other exercises that are thrown in, but it's fun to stick to the major lifts for the most part.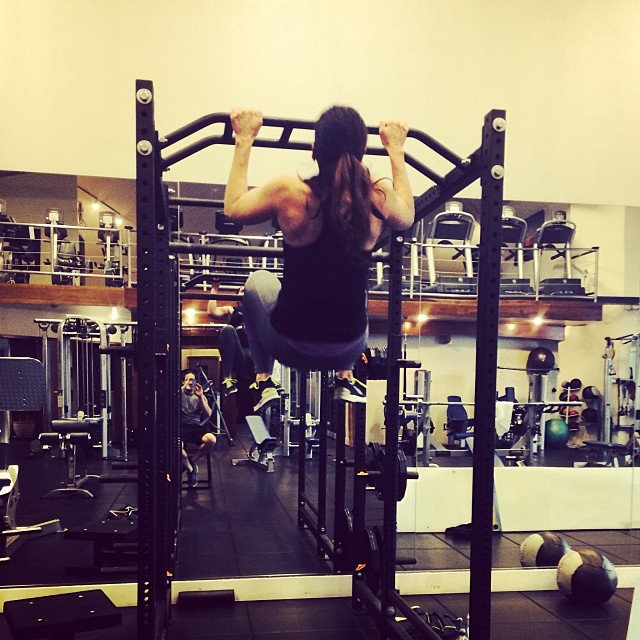 This program has been GREAT for me. I not only love doing it, but my body is responding REALLY well to it. My butt is totally getting firmer. I haven't seen results this quick in a long time. Maybe ever?
Anyways, here are my workouts for the week!
Sunday: Rode bikes on the beach with my brother + walked all over Venice (done)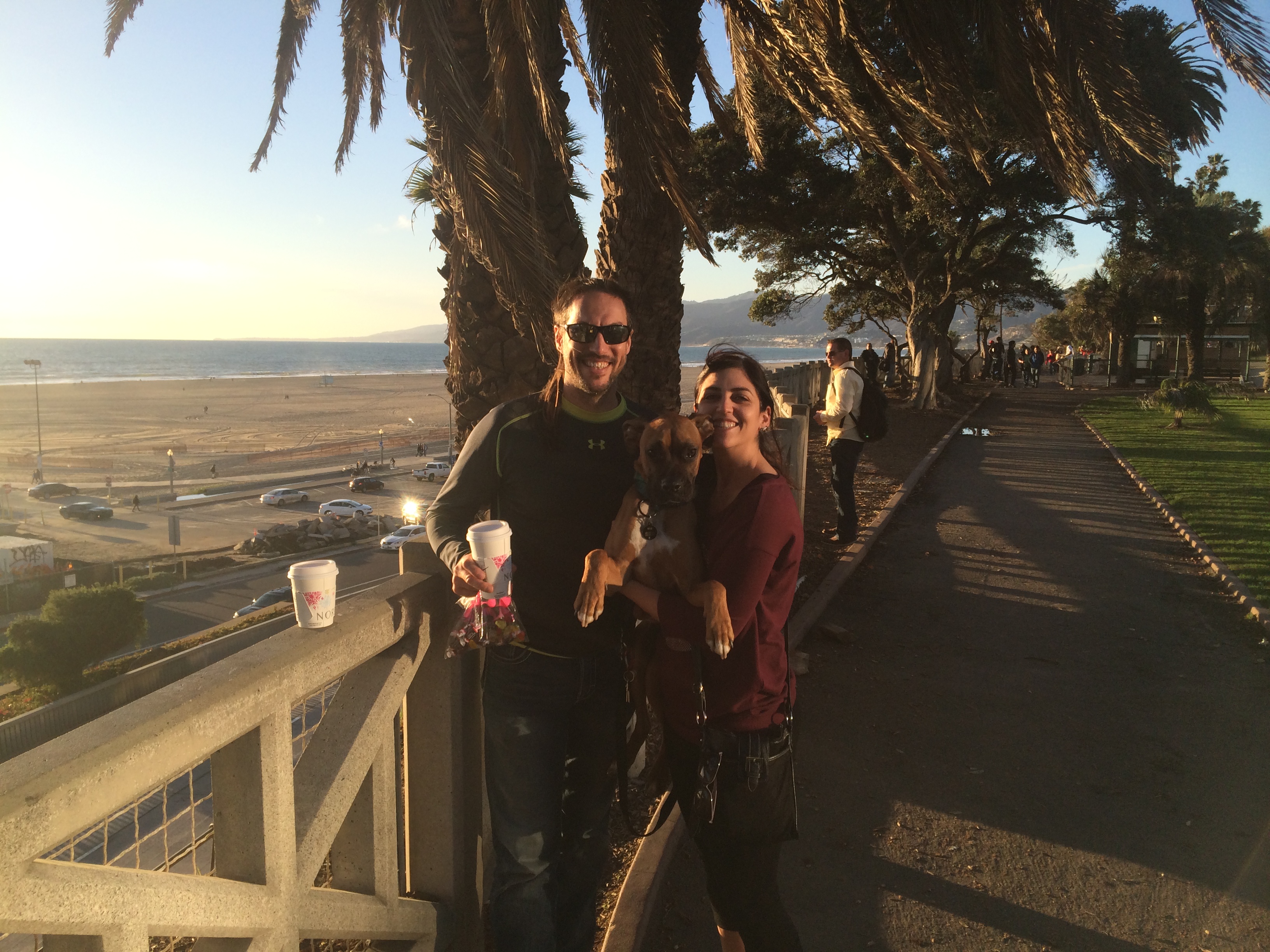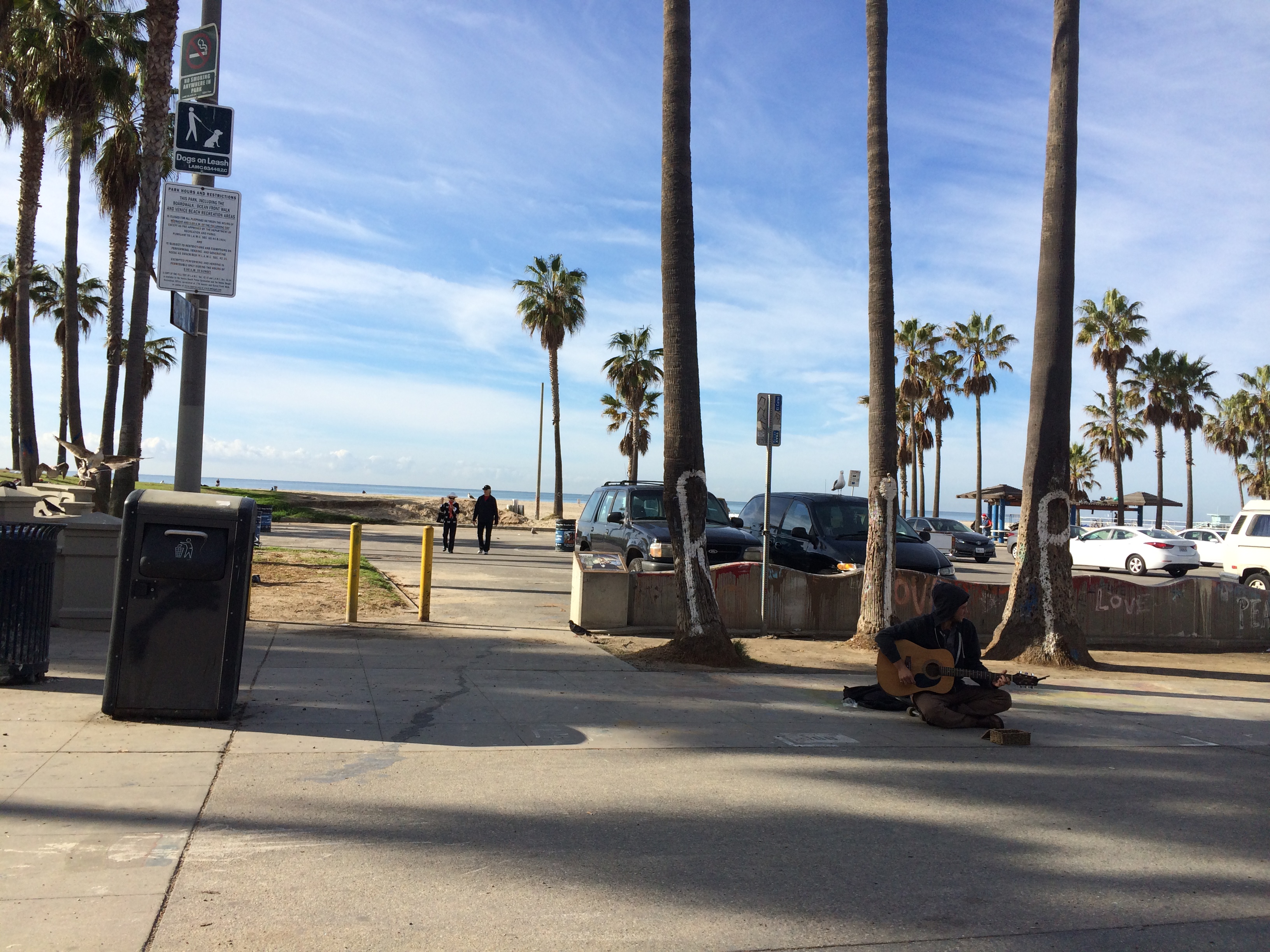 Monday: 20 min. HIIT + Full Body Workout (done)
Tuesday: Boxing  (done)
Wednesday: Full Body Workout (done)
Thursday: Boxing
Friday: 20 min. HIIT
Saturday: Full Body Workout
Sunday: Active Recovery
I'm gearing up for the weekend. I have a few holiday parties to go to, so it should be a fun one! I'll definitely have some pictures to share next week!
Question of the Day
1. What is your favorite holiday food?
I love the cookies. Hands down 🙂