Hey all!
We all made it through Monday. Yeeeehaw!
I'm headed out to film some workouts for the World's Best Bootcamp. (FYI Enlistment for Platoon 004 went off this past weekend and it was OFF THE HOOK! Totally awesome).
I get to do 4 workouts today.
Four.
Twenty Minute.
High Intensity.
Workouts.
So, in case you never hear from me again, it was nice knowing you! G'bye!
HA….kidding. I'll survive. But I may need to be pushed in a wheelchair tomorrow. Just saying. (Is it okay to say that again? I feel like it got really annoying for a while, but maybe it's been gone long enough that it's okay now? Yeah?)
My Obsession with Fruit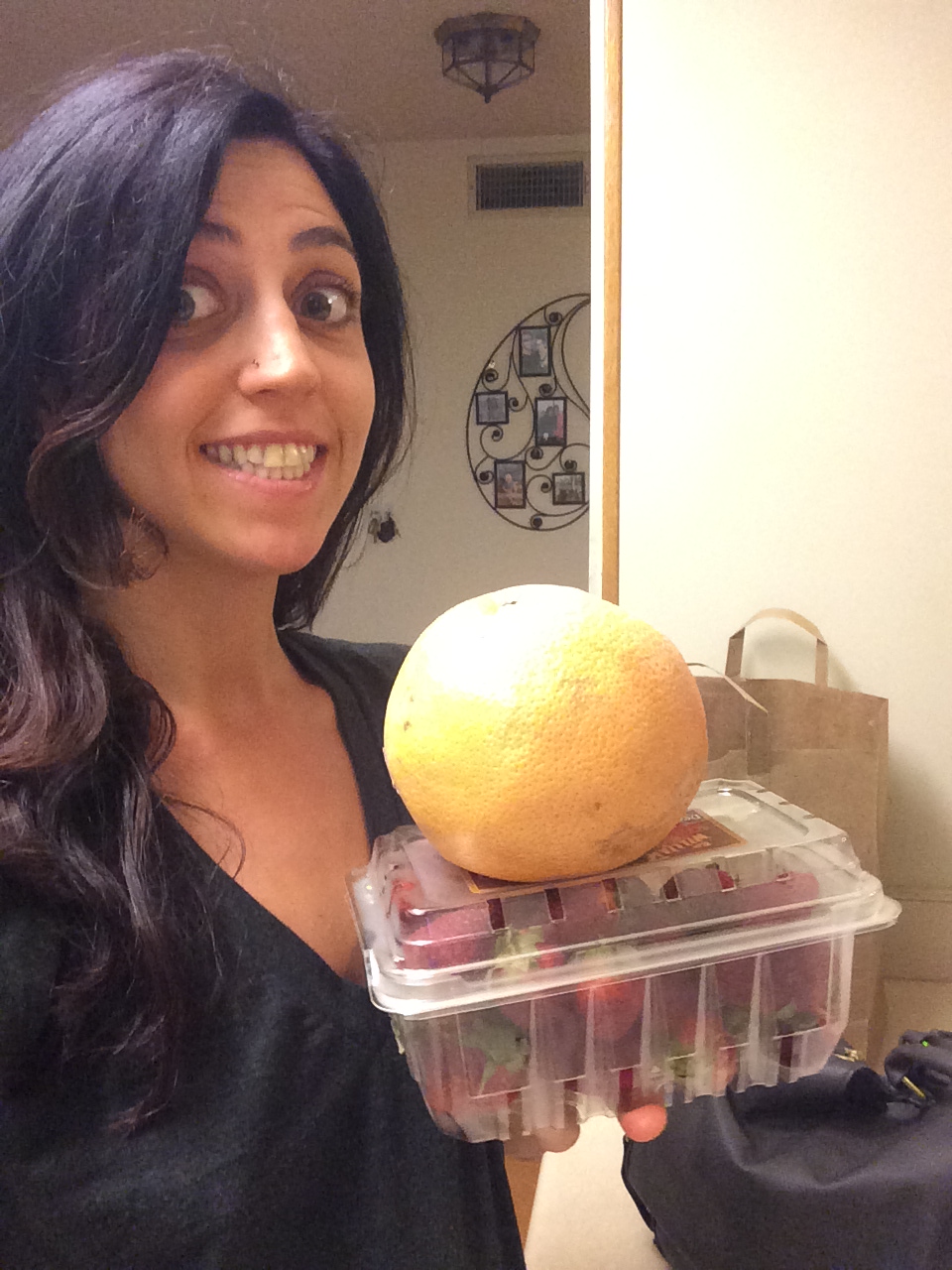 I just thought I'd let everyone know that I'm obsessed with fruit. Grapes, grapefruits, anything that starts with grape, apples, strawberries, mango, blueberries, YOU NAME IT. I think that if my only option was to eat fruit for the rest of my life, I'd be a happy girl.
I know there are people out there that tell you not to eat fruit because of the sugar. Blah-dee-frickin-blah. I eat fruit. I ate fruit when I competed. I won't give it up. SO THERE!
Anyways….I'm kind of just rambling today. Probably because I'm anticipating workout brain already.
Do you guys get workout brain? I do.
If you ask me something during a workout, 9 times out of 10 you will get a blank stare. The kind of stare that makes one wonder if there is anything upstairs. I assure you there is. Just not while I'm working out.
Workout Plan for the Week: 
Tuesday (today): 4 HIIT Plyometric Workouts (yikes-a-rama)
Wednesday: DUHH…Rest day. (may do some bouldering if I feel up to it)
Thursday: Boxing (depending on how I feel)
Friday: Crossfit
Saturday: Hike or Lift
Sunday: Rest
As long as I get ample rest this week, I should be good.to.go.
Last but not least, this cute thing walked in the gym yesterday. And I basically stopped a conversation with a client and mauled this little guy. The client forgave me. How could anyone resist this?!
One of these days, Charlie will finally let me get a puppy. A little pressure never hurt, though, so please go harass him.
That's all I've got for today folks! Time to go get my sweat on! Have a fantastic day!!
Do you love fruit?
What's your favorite?! Come on tell me, tell me! I want to talk about fruit!