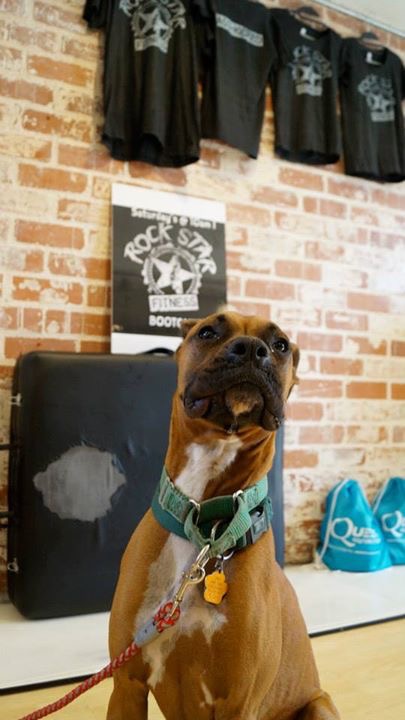 Hey, HEY!
How's your Monday treating you?
Mine is quite divine if I may say so! I LOVE productive Mondays because they set the tone for the week.
I trained a client early this morning, got my own workout in, and then got started on work. It's a busy time for us right now, so I'm being very diligent about keeping lists and calendars to make sure I get everything done on time.
FitLizzio Experiment – Day 20
Guys, I am almost done with the 21 Day Clutch! It's been a really fun experience and I can't wait to give you a FULL recap (progress photos and all) this week!
Remember when I said I didn't really like the workouts? Well, I've been getting more accustomed to them. They're still not my favorite way to push myself, but I've come to enjoy them. I'll likely continue to do them once per week when I'm finished with the program.
Which brings me to my next thought: Sticking with something. It's interesting to me how my attitude towards the program has morphed over the last 20 days. I've gone from super stoked, to somewhat bored, to seeing results and getting excited, to wondering how to incorporate this way of training into my regular training schedule. Total 180, right?!
It proves that even though something might not SEEM like the right thing, if you stick with it, it might just become something you like. While sometimes that won't be the case, it is something I will keep in mind going forward.
This is by far my favorite part about doing challenges. I love learning new things and seeing what I'm capable of doing. I love finding out more about myself. It's amazing how much we don't know! You always hear that you learn about yourself when you push yourself outside of your comfort zone, but it's a really hard concept to grasp until you do it. I haven't pushed myself outside of my comfort zone in far too long when it comes to working out, so this was really fun and motivating.
Look out for a post in the next few days for #allthethings related to the first installment of the FitLizzio Experiment: 21 Day Clutch.
Weekend Fun
This past weekend, my friend Torri and I launched Rockstar Fitness™ Boot Camp! Quest Nutrition was our sponsor and it was SUCH a fun day! Our class went really well and everyone loved it! I can't wait for next Saturday!
The rest of the weekend wasn't quite as exciting, but was just what I needed: time with my pup, time with my man, and relaxation.
We went to breakfast at IHOP on Sunday morning (and of course, we brought Oscar).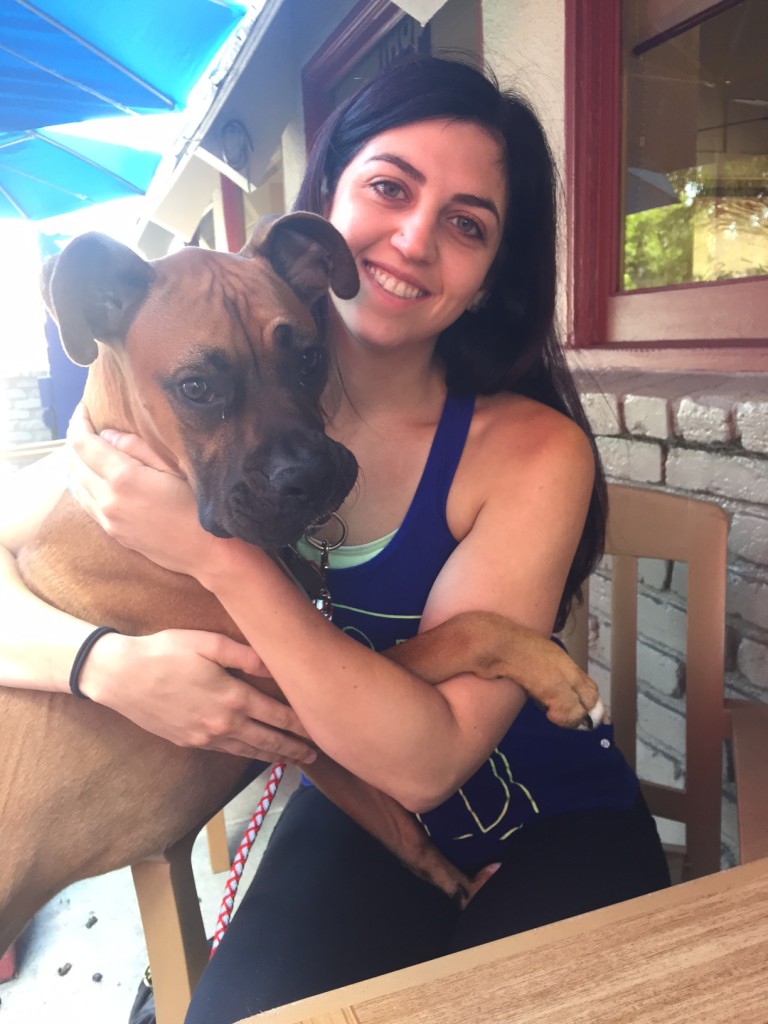 We followed that up with coffee, of course, and then decided to hang out by the pool for a bit.
It was a perfect day outside!
Afterwards, we went and saw Spy with Melissa McCarthy and Jason Statham. SO funny! I love MM and both Charlie and I really enjoyed it.
We came home and watched a few episodes of Better Call Saul (we just started it…so far so good!) while we ate dinner, and then I was so exhausted that I headed straight to bed.
THE END.
Question of the Day
1. What do you LOVE about boot camps?
2. What do you HATE about boot camps?