I am really loving the weather lately in Santa Monica. It's slightly chilly, yet still not "cold". I realize it doesn't get REAL cold here, but I'm from Arizona, so to me it gets freezing!! Right now, it's perfect sweater weather.
Life with Oscar is pretty awesome, too. We love this dog SO SO much and are so happy to have him in our lives.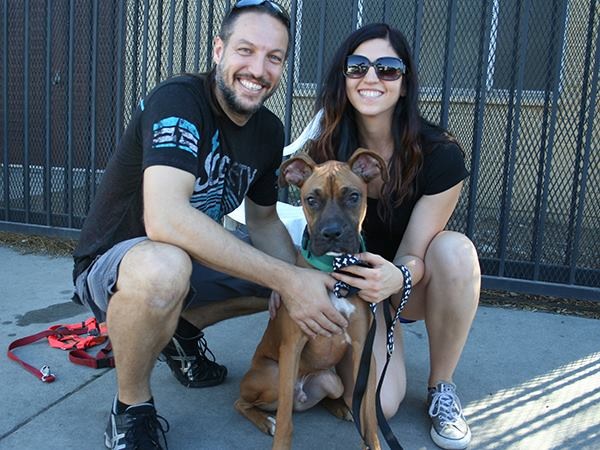 I could cuddle with this guy all day….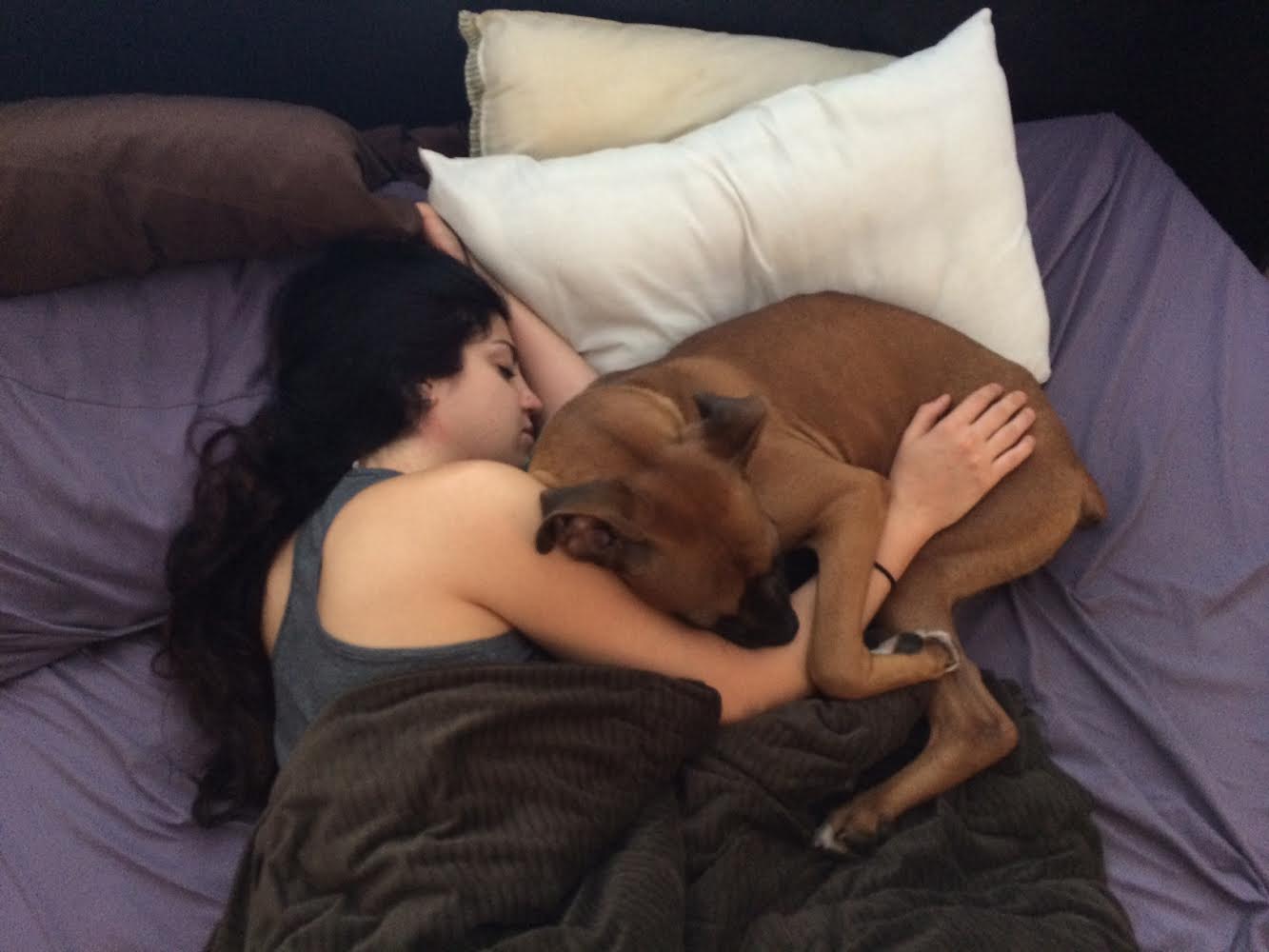 This weekend was a random mix of all kinds of activities! We packed a lot in, but I still feel like I relaxed too.
Saturday morning, Charlie and I did a recording session with eight 9-year old girls! My good friend runs a fantastic day camp called Sand Sisters. They do all kinds of activities like paddle boarding, yoga, crafts, and singing songs at the recording studio! It's an amazing program designed to get the kids outdoors and using their hands to create. They work on self image, empowerment, and bonding with their "sisters". If I was a kid, I would definitely be in this camp!
We brought Oscar to the studio with us and weren't sure how he'd do with a bunch of kids running around. Turns out he LOVED it and totally wanted to partake in all of the action.
That evening, we wanted to go see Interstellar, but we didn't plan ahead and it was basically sold out everywhere we went. Bummer! Instead, we ate dinner at home and watched reruns of The Office. I lasted about 10 minutes and crashed out on the couch.
Sunday morning, we headed out to watch some football. Chiefs won, woohoo! After the game, it was time for a workout!
Not a Lazy Sunday Workout
3 Supersets of the following:
-Medicine Ball Thrusters + Plank Walks
-In/Out Bench Jumps (video below) + Kettle Bell Swings
-Kettle Bell Cleans + Kettle Bell Snatches
Finisher: 3 sets of: 10 Squats + Sled push + 5 Push Ups + Sled Push
Pardon my awkward face at the start of the video. I'm confused a lot 😀
This was a really great full body workout! We were exhausted by the end of it.
After we showered up, it was Oscar's turn for a workout. We took him to the dog park for the first time and OMG, he had a blast! That dog runs SO fast. He had so much fun playing with the other dogs. We ended up staying there for almost 2 hours. We finally headed home around 6 so we could make dinner and relax. I peaked in the back seat about a minute after we left the dog park and this is what I saw: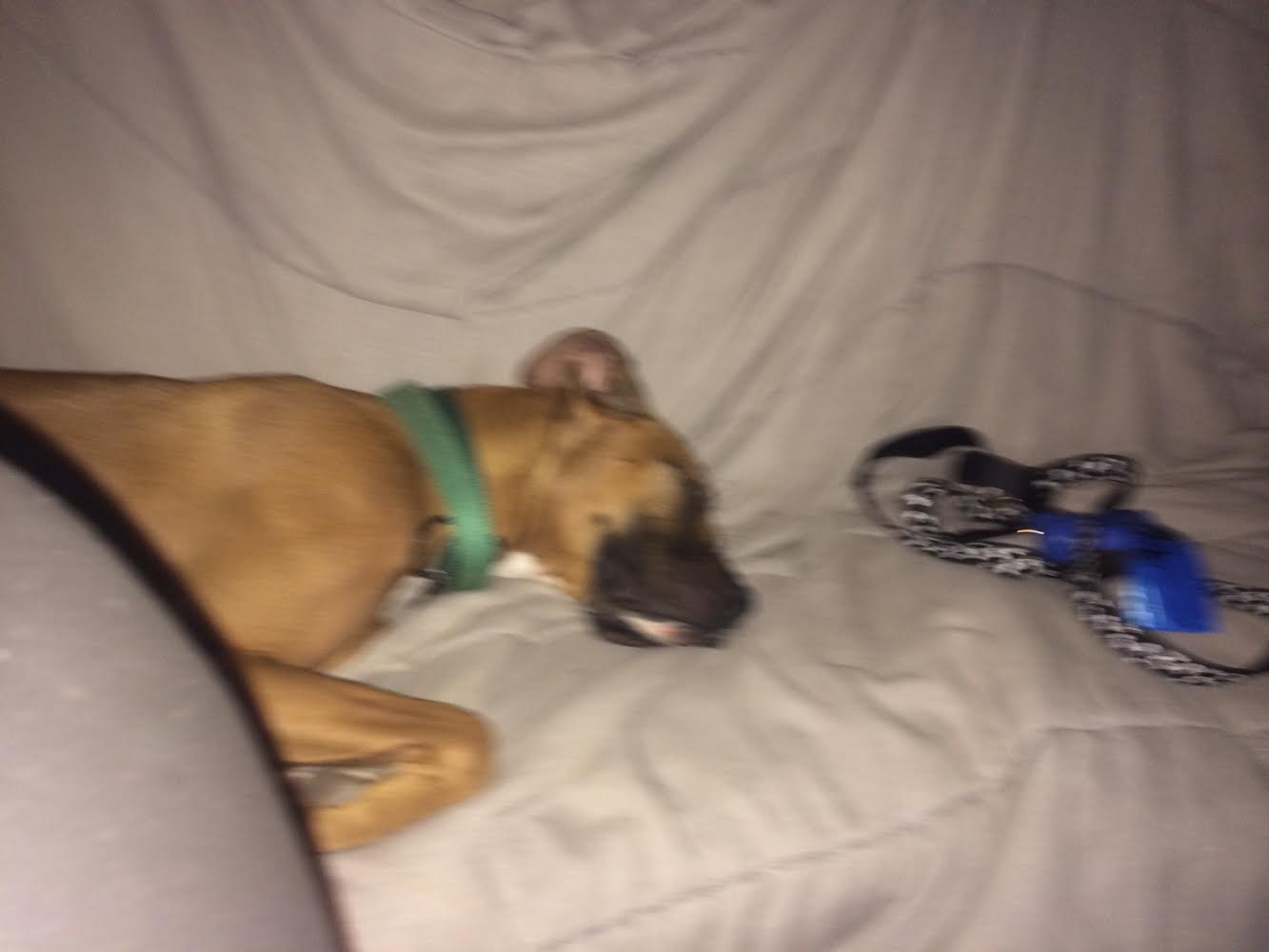 Clearly, he got some energy out!
Hope your weekend was great, too! I'll be back tomorrow!
Question of the Day
1. Do you workout with your significant other? Why/why not?
2. Do you let your dog sleep in bed with you?
We only let him come in when invited….we swore we wouldn't at all when we got him, but he's so damn cute we just can't resist!