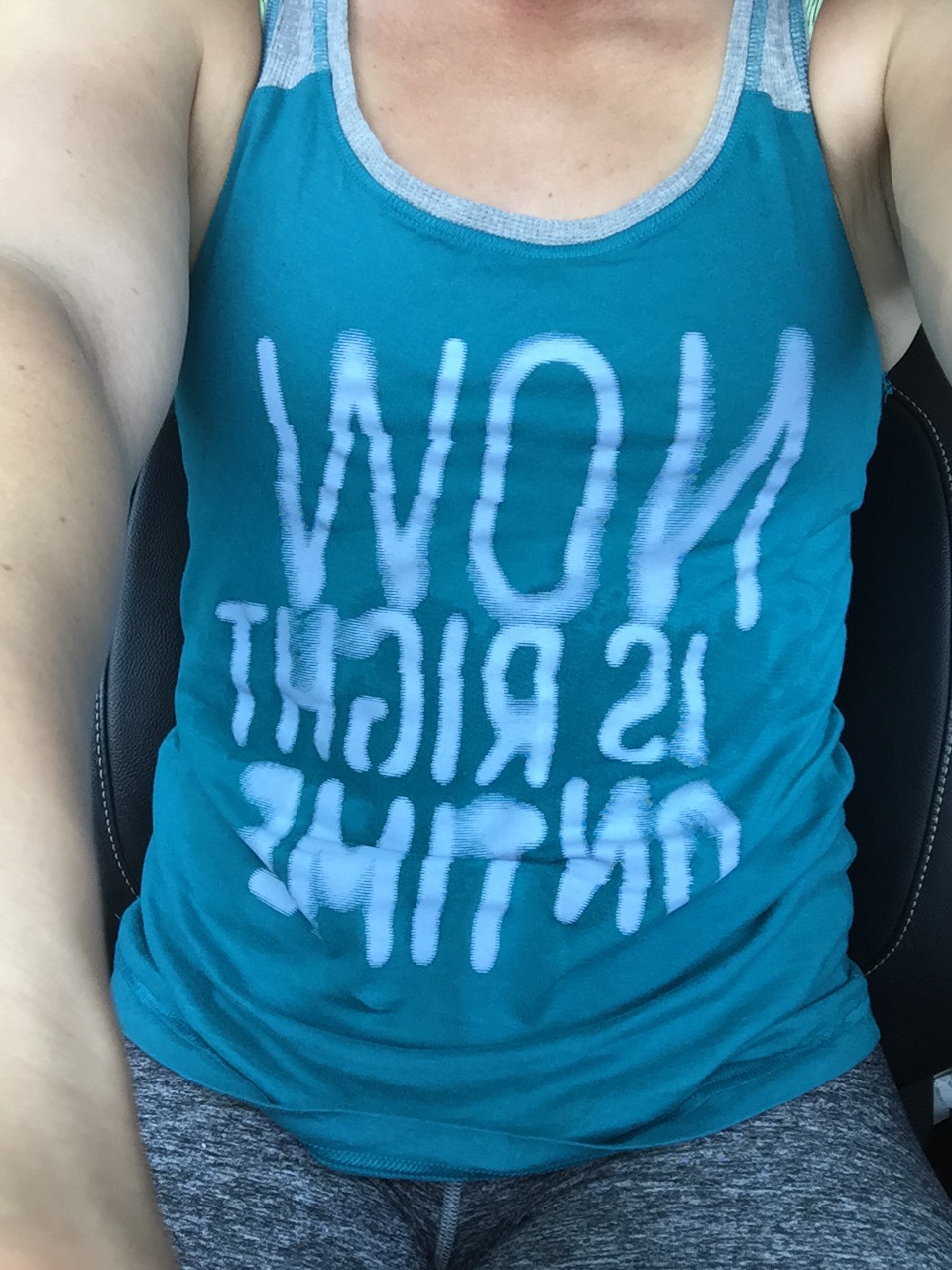 Hey guys!
I hope you're all as excited as I am about my new experiment!! If you're not, I need you to be so I can get through it with some motivation haha!
Yesterday I did Day 1 and I do have some initial thoughts!
The Workout
The workout was INTENSE. It was a "lifting" day. It started with a warm-up on the treadmill that included a sprint progression: 30 seconds walking, 30 seconds jogging, 30 seconds sprint x4.
Once I was warmed up, it was time for the workout. This workout was circuit-style and recommended completing 3-6 rounds with 12-15 reps per exercise.
Here are the exercises:
Clean & Press
Med Ball Slams
DB Reverse Lunges
Push-Ups
Bench Dips
Sprint in Place
Bodyweight Squats
Wide Grip Lat Pulldowns
Med Ball Jumping Jacks
Incline Push-Ups
DB Bicep Curls
Side Lateral Raises
One Arm DB Rows
I made it through 4 rounds. The idea is that by the end of the program you can complete 6 rounds, so hopefully I'll get there! I'm sure I could have pushed my way through 2 more rounds, but my form was starting to slip and I had made it a goal in my head to get to 4. It was plenty for the first day. I was sweating bullets by the end.
The Food
This is where I may have to make some adjustments and add a little bit to my meals. When I totaled everything for my day's meals into MyFitnessPal, it came out to just 1380 calories!! I am almost 5'8 and 151 pounds. That is just not enough on a day I'm working out (or even a rest day for that matter). I'll likely just adjust the amounts at each meal (i.e. instead of 3.5 oz of chicken, I'll do 5 oz. and instead of 1/2 cup of carbs, I'll try 3/4). I want to participate in this FULLY, but I'm also not willing to risk my health over it. The plan does call for a good amount of fats, so I'll probably leave those as is.
I will say, the chia seed protein pancake I had for breakfast (right from the 21 Day Clutch) was SO delicious!
20 days to go on the FitLizzio Training Experiment….
Question of the Day
1. Have you ever done any of the training programs on Bodybuilding.com? What were your favorites?