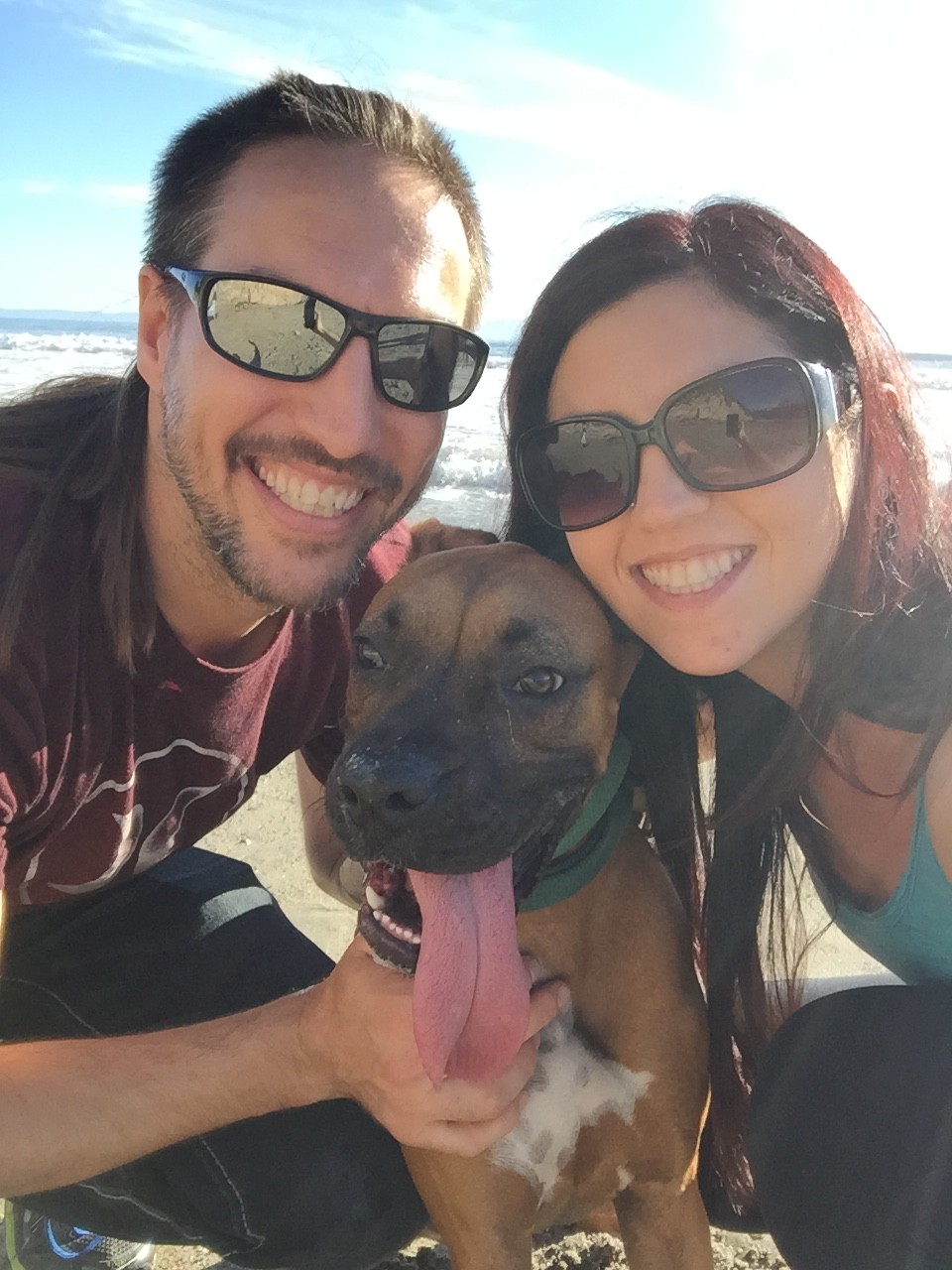 I'm not usually one that's big on Valentine's Day, but when it falls on a Saturday, it's just a good excuse to spend time together and do something fun!
Charlie told me we had plans on Saturday (V-day), but didn't tell me what we were doing. We ran a few errands, hopped in the car with Oscar, and headed north. Traffic sucked, but after a few hours, we arrived in Santa Barbara! I'd never been there, so it was a really nice surprise.
We stopped for food first (obviously) at The Natural Cafe. It was actually the first place we saw, and we decided to try it. It was SO SO good. I got a chicken/veggie/rice dish and it was amazing. The chicken was perfectly cooked and I devoured it.
After lunch, we walked down to the beach for a bit.
We let Oscar walk on the sand for a minute and just as we suspected, this is what happened:
He is such a goof! Sand is like his kryptonite. It makes him nuts!!
This led us to the main event of the day. Yes, our valentine's day revolved around our dog. We headed to Douglas Park, which is an off-leash dog park located on the beach in Santa Barbara. It was gorgeous there and Oscar had a BLAST running around and playing with the other dogs. Here are some photos from the park:
Oscar had a BLAST running around. He was terrified of the ocean water, but him and a few other dogs found a big body of stagnant, murky, muddy water and ran through that for a while. Just lovely, right?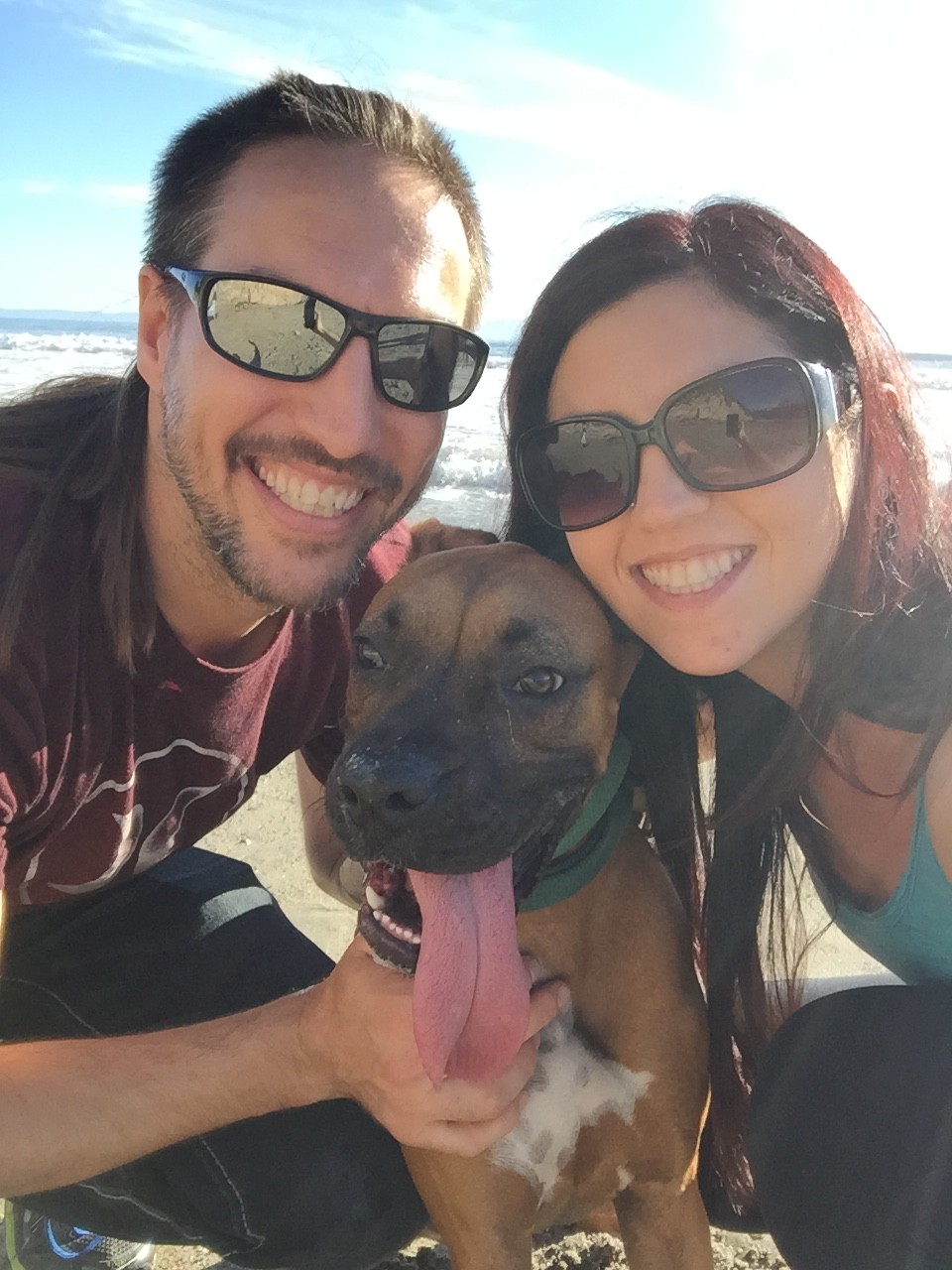 We ended the day with a coffee and a nice sunset before heading back down to Santa Monica.  Oscar was tuckered out by the time we got home.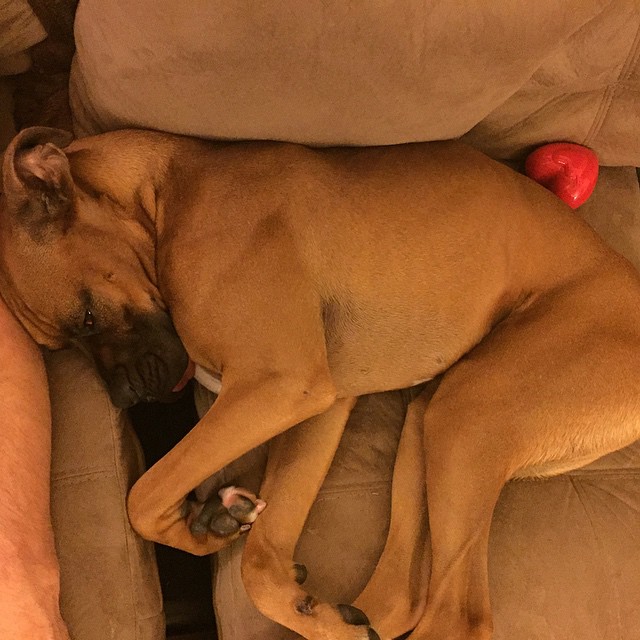 Questions:
1. What did you do for Valentine's Day?
2. What's your favorite V-Day candy?
Mine is definitely conversation hearts.