Happy Friday peeps!
This week flew by! I'll be honest, I was pretty exhausted and grumpy this week. I think it's a mixture of overtraining, lack of sleep, and some work stress. It's all good though, overall things aren't too shabby. Sometimes, I just need to step back a little bit and that's exactly what I did this week!
Thursday morning I was especially tired. I didn't sleep well the night before and even my morning coffee didn't do it for me! I got some work done and then headed home around 12:30pm to eat lunch and just collect myself a bit. This is my "I'm tired and I don't want to work out face".
I headed to the gym at around 1:45 to do a leg workout. I did something a little different than usual, and it was fun to change it up.
4 Sets of the following:
-Sumo Deadlift + DB Curtsy Lunge
-Leg Extensions + Supinated Hamstring Curls
-Banded Hip Thrusts
-45* Hypers w/ 25lb Plate
When I finished my workout, I finally tried the new protein powder I told you guys about. The verdict? IT'S AMAZING. If a protein powder is good just mixed with water, IT'S GOOD. Most protein powders that I like and are even good for baking, etc. don't taste so great on their own. I am completely sold on this stuff. MINIMAL ingredients, sweetened with stevia, and tastes good. Two thumbs up in my book! You can find their products here. (This is not a sponsored post, I just really love the product!)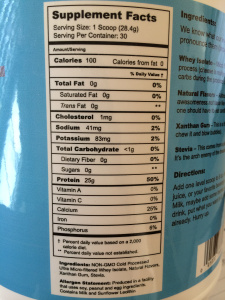 Afterwards, I had a few meetings and also needed to rehearse for a competition I'm demoing on Saturday. The competition is to find Santa Monica's Best Trainer and two of our personal trainers (Courage & Torri) have been nominated. I just get to be one of the workout dummies for them to train.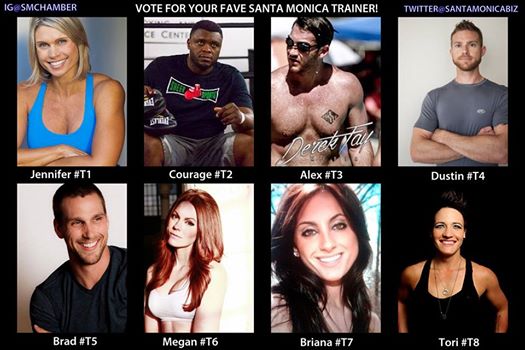 Here are some of the exercises I'm doing with Torri: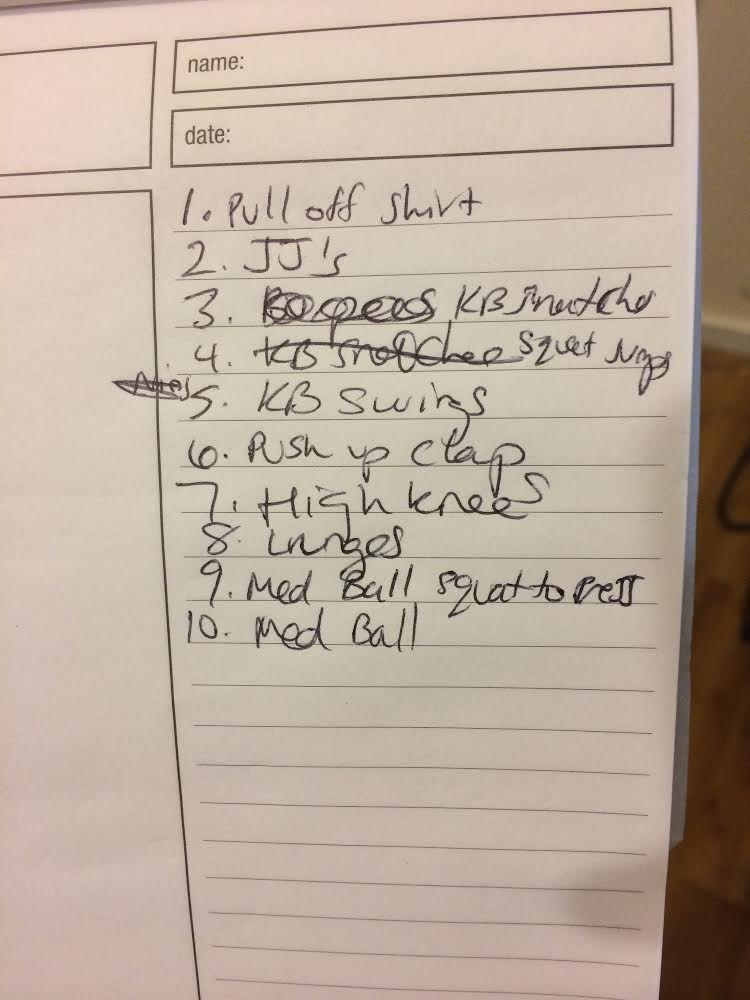 LOL Don't worry…I'm not doing this topless. We just have a funny little intro planned and that's my way of reminding me what to do. 🙂
After rehearsing, and getting a bunch of work done, I headed to a boxing class! Quite the fitness day for me! I better sleep well tonight! I went with my friend Tedi, who's one of my favorite people to laugh with. We have fun.
That's all I've got folks! This weekend is looking to be quite an adventure! I'm sure I'll be exhausted, but HEY, I'll sleep when I die. 😀
Question of the Day:
1. What's your favorite brand of protein powder?
2. What are some things you do to combat stressful & tiresome days/weeks?