Happy Monday friends!
How was everyone's Halloween? Curious to know how mine was? Well, I'd tell you but I was asleep for it. No joke, I passed out around 8pm and slept clear through 8am the next day. I woke up a few times to rain (yay!!!), but that was it. I felt like a new person, but also really strange. I haven't slept that much in a LONG time. I guess I really needed it.
Saturday, Charlie and I headed up to the studio to work with one of his clients. They are a prog/metal band and were recording drums. I helped him get set up and get tones. It was a good way to start the day! After trying to satisfy my stomach (omg, SO hungry lately!), I decided to head to the gym for a workout. I was in a different part of town, so I just went to the  local 24 Hour Fitness and got a day pass. It was interesting, to say the least, but it did the job!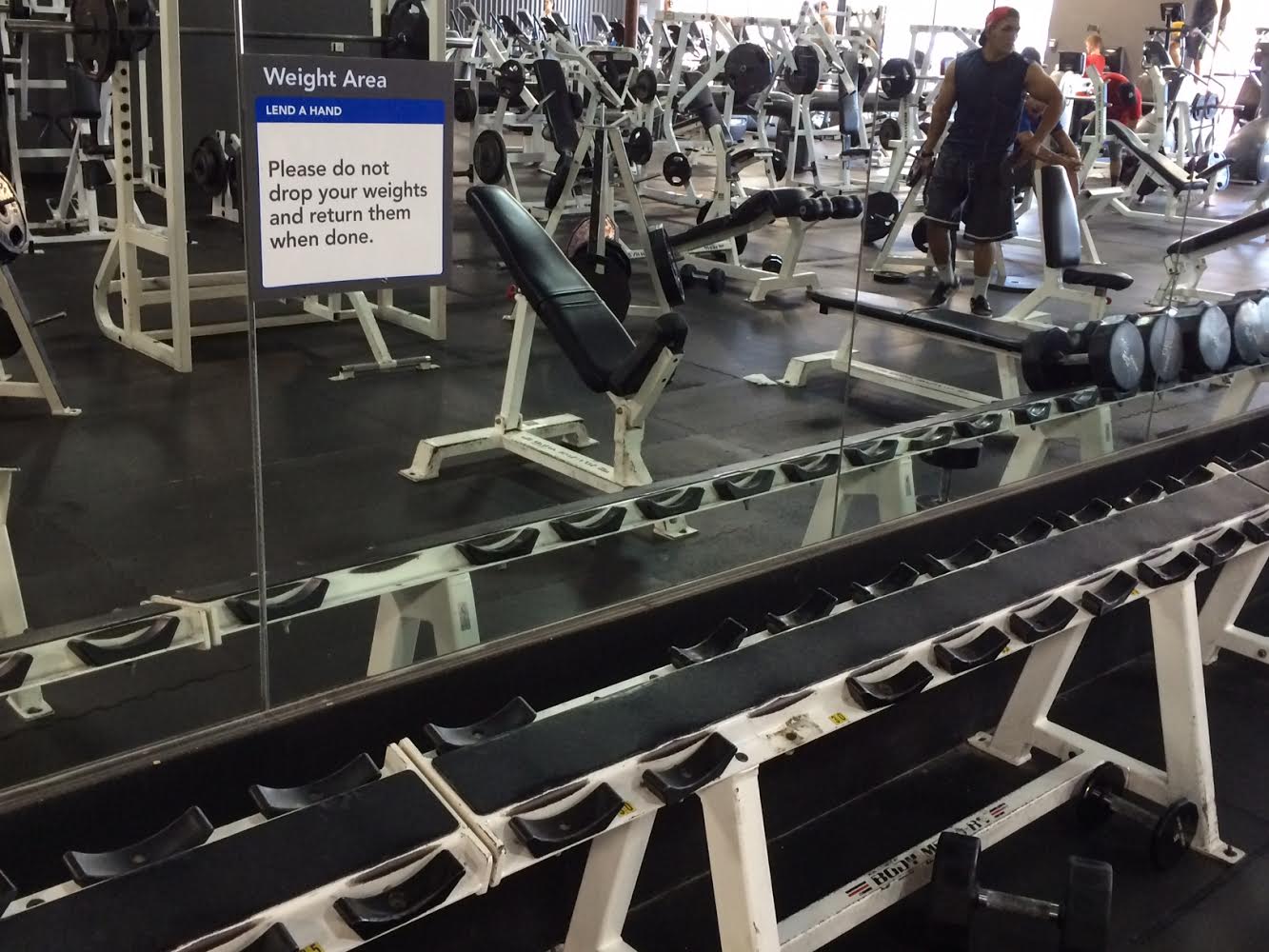 (way to follow directions people!)
Saturday night was another early evening. We made one of our favorite dishes, which is our version of Chipotle.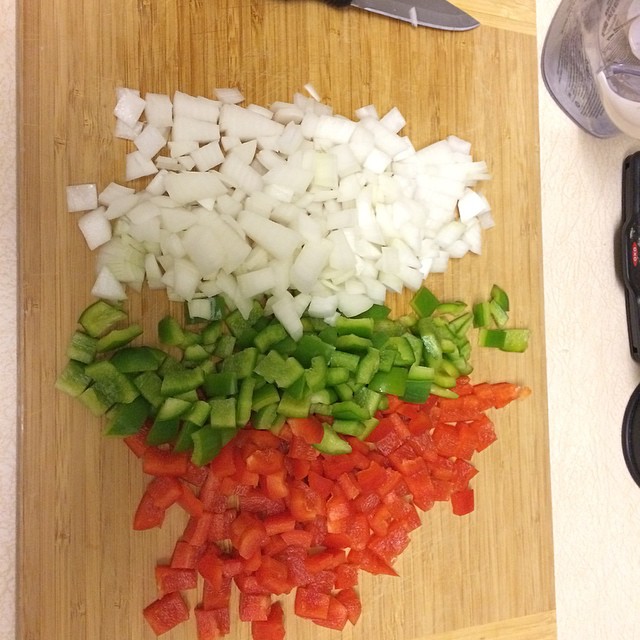 After we ate, we started watching Homicide Hunters. I only made it through 1.5 episodes before I passed out on the couch. I must have been really freaking tired. I slept another 9 hours Saturday night!
Sunday morning, I was as fresh as they come. With that much sleep, how could I be anything else?! It made for the perfect combination to do a leg workout:
-4 sets of 15 reps: Kettle Bell Goblet Squats w/ Med. Ball Jump Squats
-3 sets of 10 reps: Barbell Good Mornings w/ Barbell Reverse Lunges
-3 sets of 10 reps: Leg Extensions w/ Supinated Hamstring Curls
-3 sets of 10-12 reps: Barbell Deadlifts
-3 sets of 15 reps: 45* Hypers w/ Jumping Lunges
Looking back through this, no wonder I was so exhausted by the end! Midway through the deadlifts I wanted to throw in the towel, but I pressed on. One of the BEST tricks that I use for myself is to write my workouts out on paper before I start. This way I won't just quit when I start feeling tired. If I have a plan going into the gym, I'll always stick to it and won't quit until I'm done.
Hope everyone's day is off to a great start! I'll be back later talking about Pummelo's and an update on my No Added Sugar/Fake Sugar Challenge!
You can see my other updates here:
Question of the Day:
1. Do you write out your workouts before you head to the gym?
2. What do you do when you're ready to give up during a workout? Move forward or give up?