Why is it so hard to change?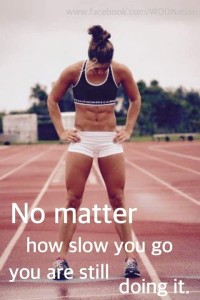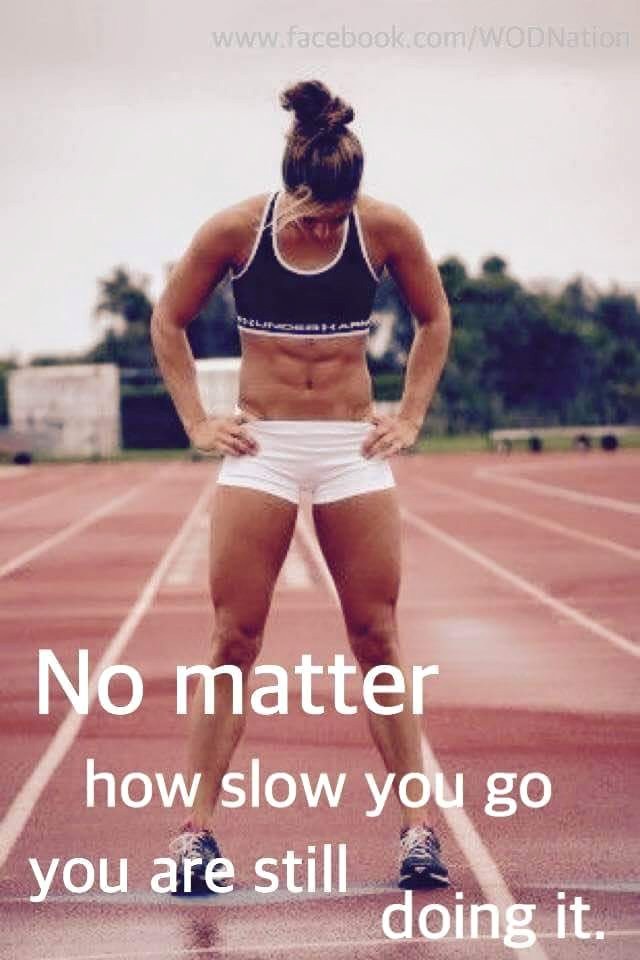 This is something I've been thinking about a lot lately.
Mainly because after 2 years of "wanting" something, I finally dug in and started DOING it.
As many of you know, I competed in the NPC Bikini division in 2009. I did 2 competitions and then hopped on a roller coaster of disordered eating and a poor relationship with food shortly after.
It took me over 2 years to pull myself out of that hole and learn to love myself again. I literally defined myself by my weight at that point and just felt like such a failure.
When I finally decided that I needed to love myself and move on, it became easier. I was able to make a change for the better, and although it certainly didn't happen my-drugs-blog, I pulled myself out of disordered eating and started having a normal relationship with food again.
That was change #1. Even though I had wanted it for 2 years, it wasn't until I was READY, that I was able to make that change.
Now I sit here today and I'm once again curious about what it was that allowed me to make this change (Operation: Get Lean).
For the last 2 years, having felt that my relationship with food was good and feeling like I had regained control of myself, I decided I wanted to get lean again. I had the best of intentions, but for some reason, could not make it happen. I wasn't gaining weight or doing anything detrimental, but just simply not allowing myself to eat in a deficit that was needed for fat loss.
So for 2 years, my body stayed relatively the same.
Finally, 6 weeks ago, I was able to turn that corner and start changing. So I've spent a lot of time looking into myself and wondering what it was about THIS TIME that was different.
Here's what I've come up with:
–I was truly ready. While I felt I was ready before, I wasn't. I wanted to be lean, but I wanted to eat whatever I wanted more.
–My life is really hectic lately, and while you may think that would make this harder, it's made it easier. This is the one thing I feel in control of. It is the one thing that I can do and nobody can stop me.
–I needed to fail. This was a big one. In order to really dig in, I needed to fail. I needed to trip up so many damn times that I finally had enough. I needed to recognize that if I continued half-assing it, I would continue getting the same results.
–I needed someone tough in my corner. I needed someone who would not take anything less than 100%. Because the people that told me I could get away with 80-90%? I took it to heart and didn't try as hard. But when you have a coach that literally calls you out when you give anything less than your best? When it is someone you trust and respect? Well you better bet you're going to push yourself as hard as I can. It's human nature to want to impress those who you look up to.
What this has really shown me is that anything is possible. It truly reminded me that you can fall 2304823 times and STILL get back up and move forward.
I think that is where a lot of people give up. They've tried so many times that they're embarrassed to even admit that they're trying again. I was in that position too! Hell, I'm a freaking personal trainer that writes a health and fitness blog. And I couldn't achieve my own fat loss goals? Talk about feeling embarrassed. My life revolves around this stuff and I couldn't make it work for myself. I GET YOU.
But I wasn't ready. I WANTED to be ready, but I wasn't. And if there is anything you can take away from my experience, it's that you should never stop trying. I know you hear that ALL THE TIME. But it's true. Because I did fail A LOT. What I didn't do, was stop trying. I didn't even believe in myself when I started this 6 weeks ago. The first 2 weeks I literally felt like at any moment, I would sabotage myself. But I put my willpower into play and just kept going. And now? I feel like me again. I believe in myself again. I KNOW what I'm capable of. I'm still not done yet, and there is still plenty of work to do. There will be much harder times, and I know and expect that. I also know that I can get through it all. I've gained that confidence through this process. Nobody can stop me.
If any of this resonates with you, know you're not alone. And in fact, you're probably in the majority. If you're sitting there feeling like a failure. Like you've given up and don't want to try anymore, just keep trying. You may not be ready yet, but eventually you WILL be ready. As long as you don't give up. Fight the urge to quit. Unless your goals and ideals have changed (in which case, you change your course), you must keep going.
If you're ever in need of support, I have a great group of people in a private Facebook group and we're constantly sharing our achievements and struggles. If you'd like to be a part of that group, just send me an e-mail at fitlizzio@gmail.com
Here's to YOU. YOU can do this, your goals are within reach, just don't give up.