As I sit here sipping my coffee, I figured I owe you all an update!
Life has been going pretty well over the past few weeks!
I've recently added a job as the personal trainer at a production company to my schedule. As a perk to the employees, they not only have access to a gym, but access to a personal trainer (me) now! It's an early morning position, so I'm up with the birds, but I'm done before the rest of my work day starts.
I'm still running around with Oscar in tow..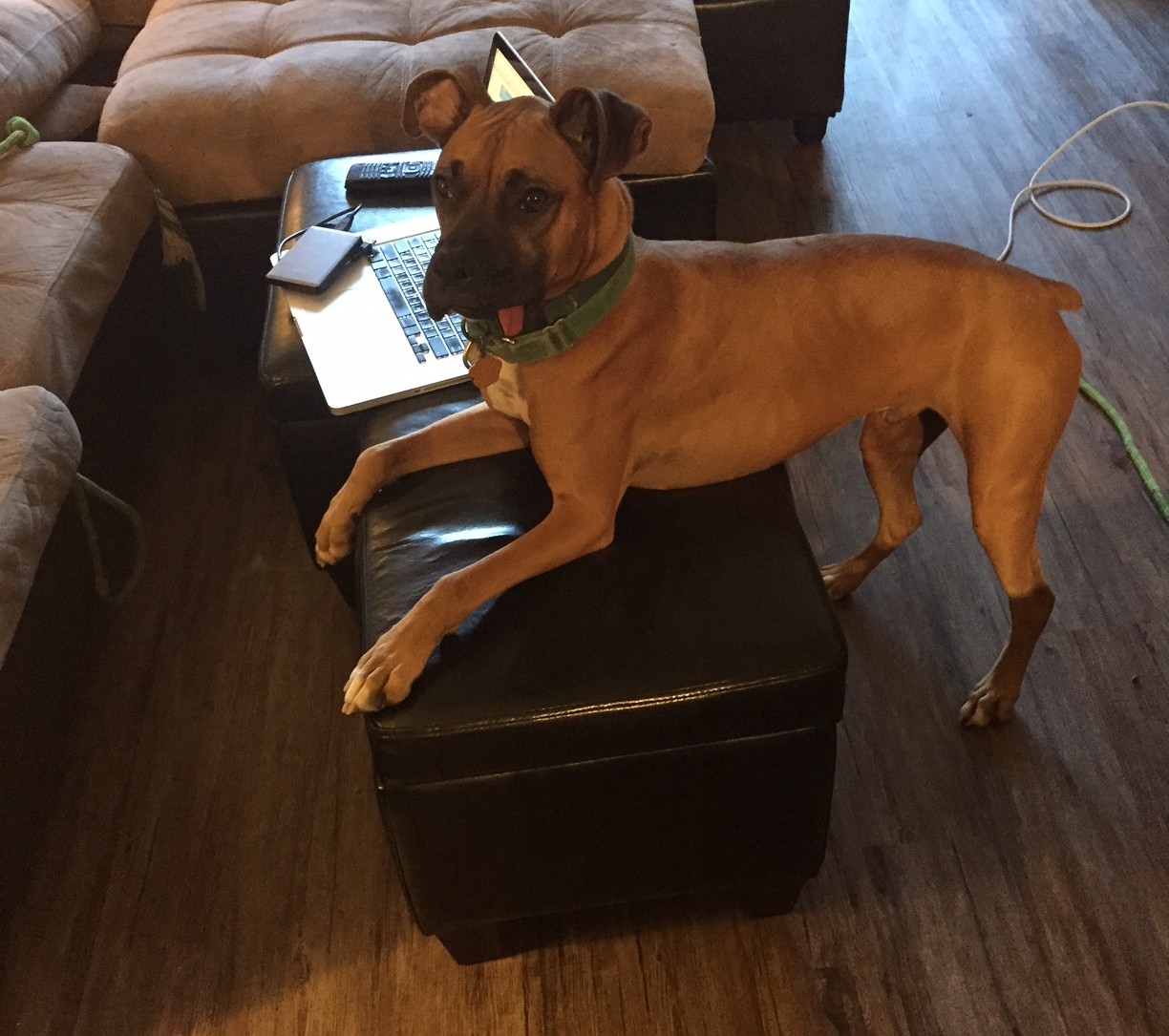 I'm still working out 4-5 days per week..
My training has been excellent over the last few weeks. While I haven't been upping the weights as much lately, I've been maintaining my strength, which is a win considering I'm dropping body fat. I've been putting a lot more focus into the tempo of my lifts and focusing on my form, so I haven't been trying to hit any PR's over the last few weeks. It's hard at times to not just load up the weights as heavy as possible and muscle through, but this is also extremely helpful and essential in my training, so I'm embracing it with open arms.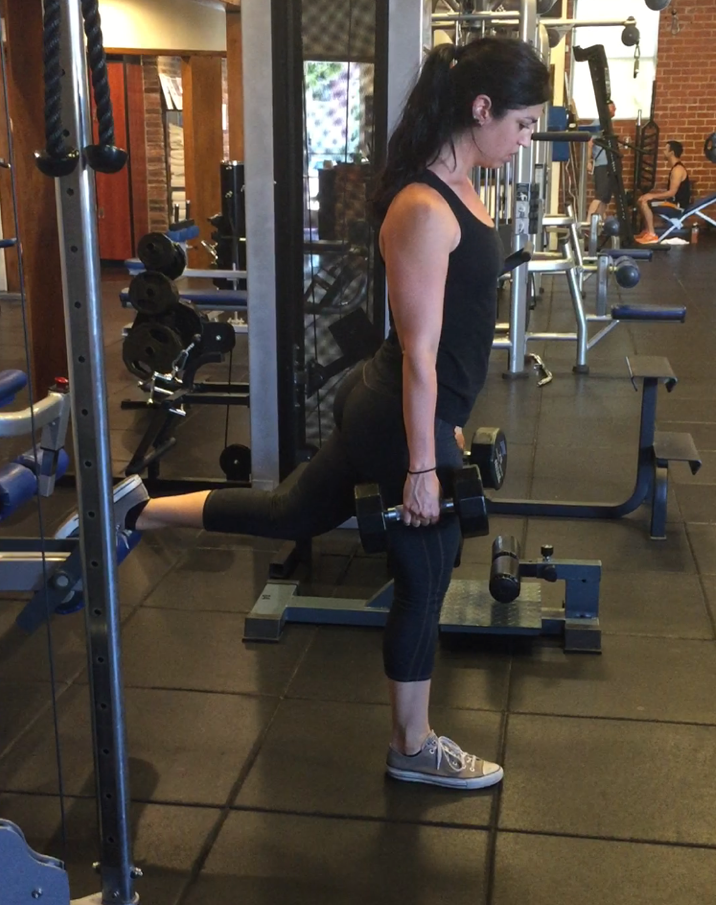 I'm still working towards my goal of leaning out/dropping body fat
I didn't know I had it in me (yes, even I doubt myself sometimes), but I've been executing my diet really well and shoving any and all excuses away. I'm down about 7 pounds and several inches (will have a check-in post later this week when I check in with my coach). This was about a week and a half ago. I'm super happy with the results I'm seeing and I feel great!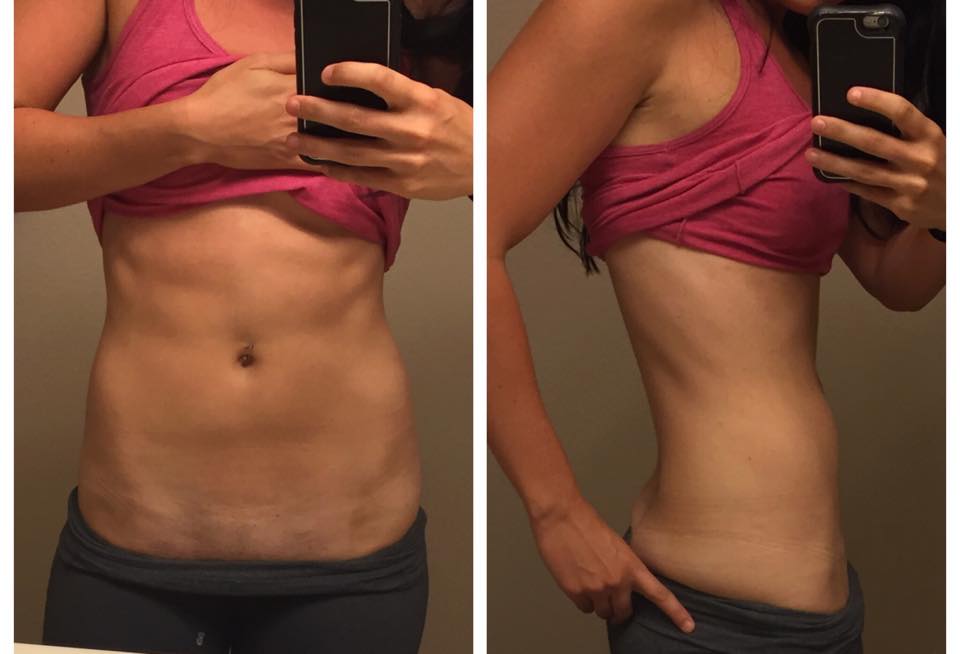 I'm still working hard at my many jobs each day!
Since adding another job to the mix, I'm definitely keeping busy! I have to be super efficient in everything I do in order to make time for it all. I know it's not sustainable in the long run, but for now it's working for me. I have some plans up my sleeve, but need to do a few things before I execute them fully.
The Blog
I'll be posting more articles (all related to fitness, motivation, eating/diet, etc.) and how-to videos on the blog moving forward. I'll still be giving a glimpse into my daily life (about once per week), but it will be peppered in with more informative posts/videos. I really want to make this a resource for people out there and as always, I will be 100% real and honest. I'd like for Fit Lizzio Fitness to be a catalyst for change. To show the world that no matter where you are, what your resources are, or how much time you have in your day, you can still achieve a healthy lifestyle that includes fitness and good food.
Question of the Day
1. What are you kicking ass at lately? (eating more vegetables? being super productive at work?) Leave your answer in the comments!