About Fit Lizzio
Welcome to Fit Lizzio's Fitness Blog!
You can contact me at fitlizzio@gmail.com
This blog is where I ramble on about life, fitness, healthy living, fun workouts, and more! I am a certified personal trainer through AFPA, soon to be certified nutritionist through NASM and my own guinea pig. I LOVE to workout and challenge myself. I enjoy everything from lifting heavy weights to rock climbing to plyometrics, wakeboarding, hiking, trail running, paddle boarding, the occasional run and just about everything else in between!
I am the brand ambassador for FitFluential as well as a brand ambassador for the World's Best Boot Camp. If there is a bootcamp in your area, I highly recommend it! You can see my video testimonials here. AMAZING experience and AMAZING results. 
On this blog, you will find motivation, workouts you can do in the gym and out, and tidbits of my life in between.
About Me:
My name is Lizzy. I'm a 27 year old living in Santa Monica and enjoying every bit of it! I grew up in Scottsdale, AZ and lived there for 23 years before moving to the beach. I graduated from ASU with a degree in Business Management and went to school for audio engineering at Mesa Community College for 3.5 years. I have had quite a ride while here, and feel lucky to be in the place I am. I am the owner of My Part Time Manager and work with my clients on a daily basis, I'm a Manager at Iron Gym Santa Monica, and I also work full time behind the scenes at The BIZ/World's Best Boot Camp HQ doing marketing and assisting with running the business.
I would love to answer any questions you may have! I am a certified personal trainer, and have been in the world of fitness and health for the past 8+ years. I'm also studying to become a certified nutritionist through NASM. Along with competing in two bikini competitions, working with several different trainers (all with different training protocols) and running several races from 5k's to half marathons, I've researched and experimented a lot in those 8 years and I'm happy to share my knowledge. You can comment below or contact me at: fitlizzio@gmail.com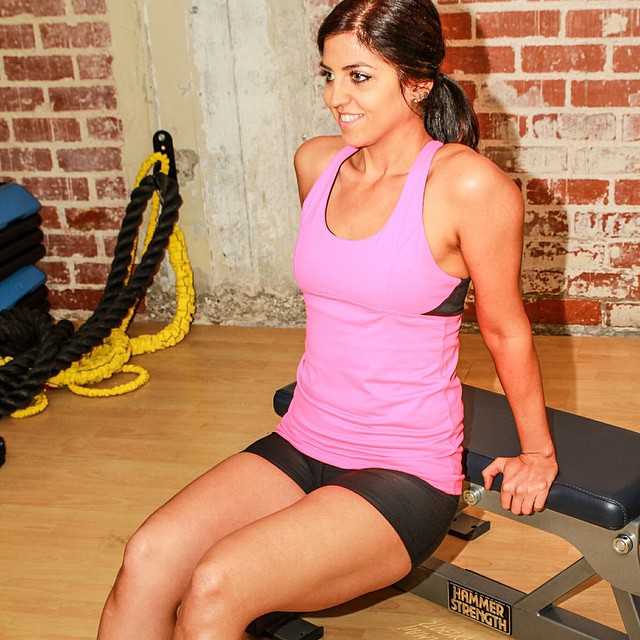 Fun fact: On the side, I'm a sound engineer and work on music whenever I get the chance. I've been a part of several music projects, music videos, and enjoy so much of the music business. While I once planned on it being the sole focus of my career, focusing on the money made it hard to enjoy my passion. Taking that aspect away has allowed me to re-connect with the parts of music and recording that I truly enjoy and I'm happy to have found my spot in that world. You can visit me here to see what I'm up to.