BLEND Retreat 2015: Part 1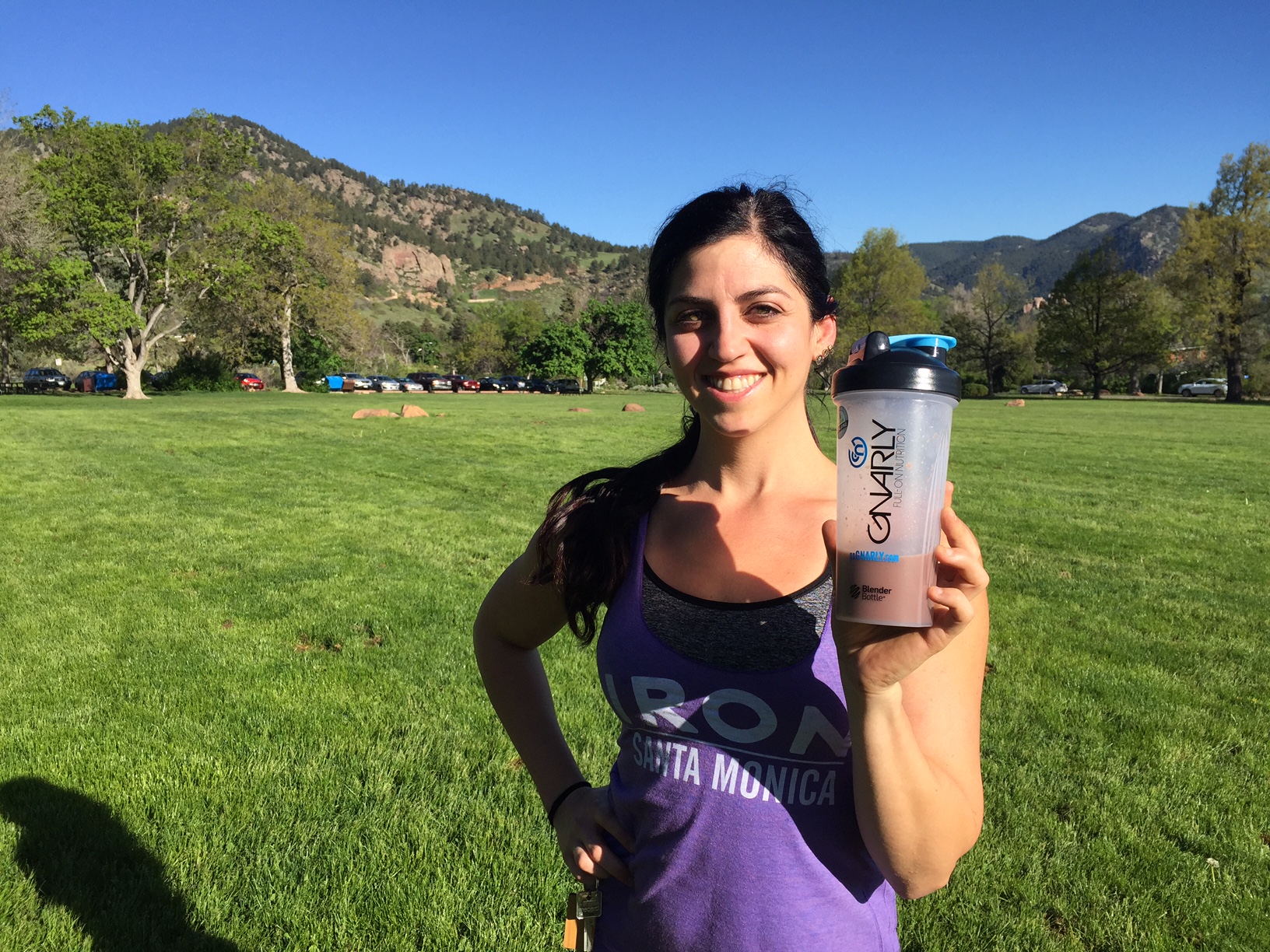 Hey friends (new and old)!
I just got back from BLEND Retreat and OMG, it was such a blast! Can we do it again next weekend?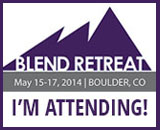 If you're not familiar, here is what BLEND Retreat is (from their website):
The BLEND Retreat (named so because we wanted to combine "blogger" with "friend") is a relaxed, laid-back retreat for healthy living, food and fitness bloggers from across the world. Instead of focusing on seminars and speakers, the focus will be on friendship and having a weekend away to get to know one another in real life.
That description sums it up perfectly! I made tons of new friends, did some fun workouts, was introduced to some new companies, was RE-introduced to some companies that have morphed over the years into healthier products, and had an overall amazing time in the mountains.
I have TONS of pictures, so get ready for it….
Friday morning, my friend Tedi & I got up at the crack of dawn (3:45am to be exact) to catch a 5:50am flight to Denver. I spent 15 hours moving on Thursday, so I pretty much felt like a wet noodle. Oh well!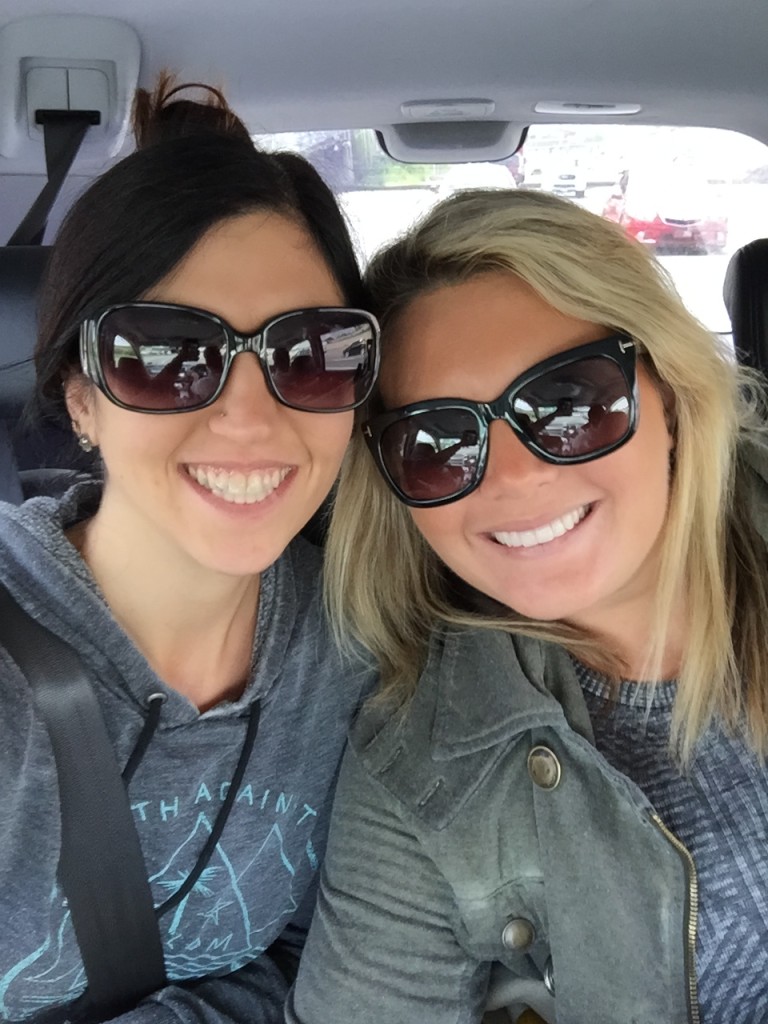 We arrived in Denver around 9:30am and we were STARVING. Since check-in wasn't until about 2:30pm, we decided to go to Downtown Denver for some breakfast. We ate at Snooze and it was SO good.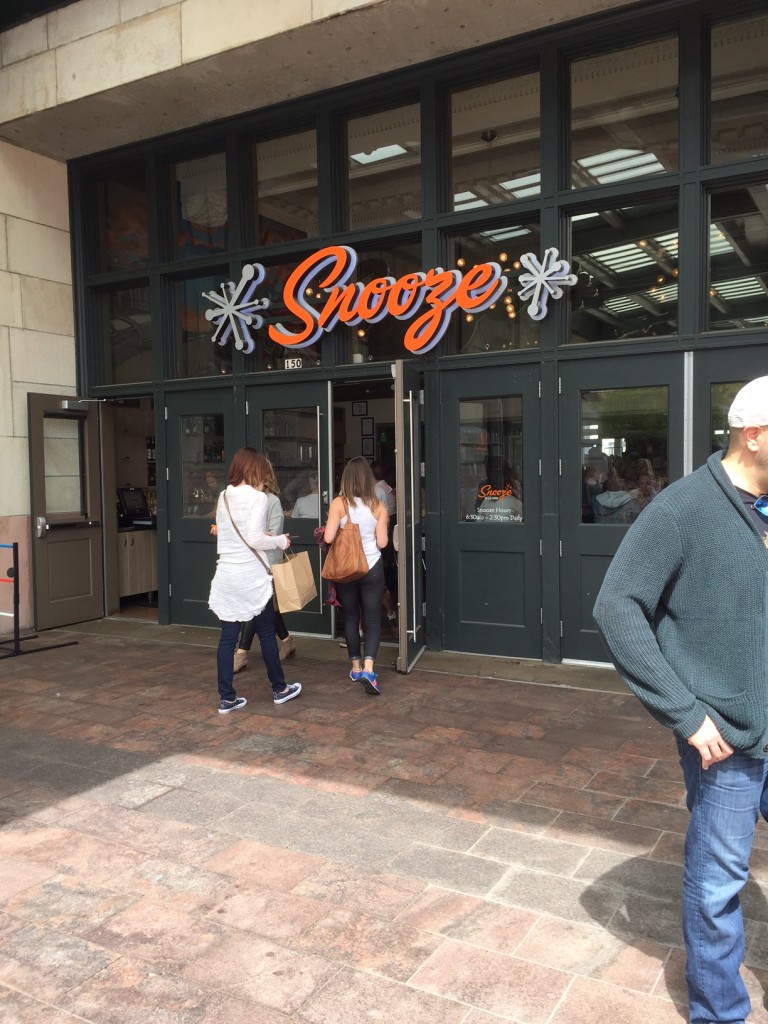 It was also awesome to NOT pay LA prices for food. Our breakfast was $18 for both of us! Score!(In LA, it would have been $30).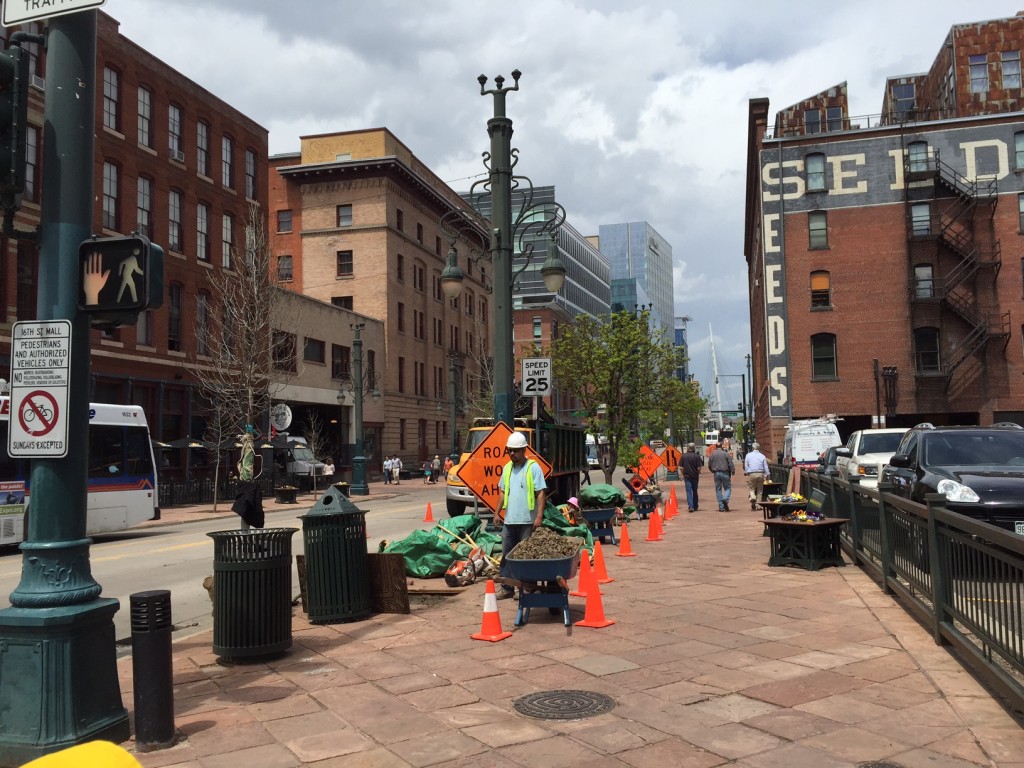 After we ate, we walked around a bit and then decided to head up to Boulder. We hopped in the Uber and had an interesting conversation with our driver. He was from Nepal and was telling us all about the devastation there, about his family that still lives there, and the stuff the media doesn't tell you. It was very interesting hearing a different perspective of everything.
We arrived in Chautauqua Park (where the retreat was being held) around 12:30pm and it was raining. In Boulder, apparently it rains on and off a lot but as quickly as it's pouring, it can be sunny and blue skies just moments later. Pretty cool!
We ended up just hanging out on the camp grounds for a bit before it was time to check in. If you ever have the chance to go to Chautauqua, I highly recommend it! It was such a gorgeous spot with hiking trails within walking distance, a general store (with cute little knick knacks, food, coffee, and toiletries), a dining hall that was open all day, and lots of cute little cabins!
Around 2:30pm, it was time to check in. We walked through the expo a bit and got to try free samples and meet the ambassadors from the various companies.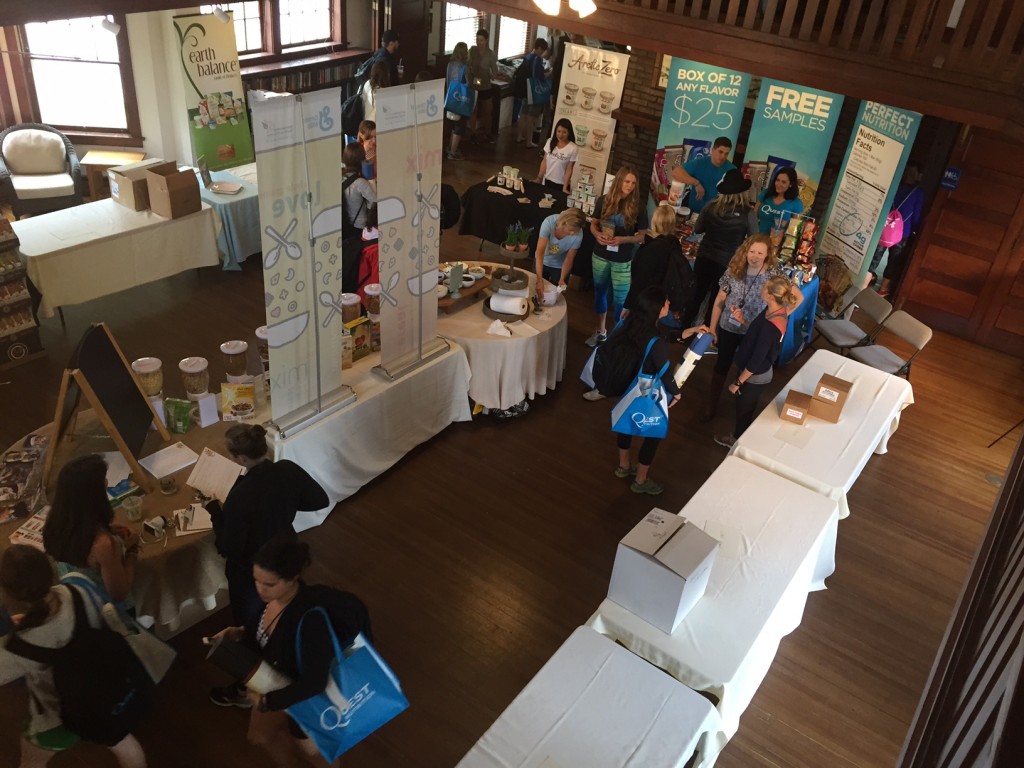 General Mills was there (the lovely Tina of Carrots n Cake was representing) and had a full on make-your-own trail mix bar! So cool! I am pretty sure I put a little of everything in mine. I couldn't resist!
After walking through the expo, talking to the various companies, and meeting other bloggers, I decided I needed to get a workout in. I was tired from moving and traveling and new a workout would give me a much-needed energy boost.
I ended up grabbing the yoga mat that we were given upon check-in and finding a spot on the grass to do a quick workout. I pulled a workout from Rockstar Fitness™ Tour Edition and it totally kicked my butt! I wanted to quit about 3/4 of the way in but decided that if I'm telling other people to do these workouts, I better finish them myself ha!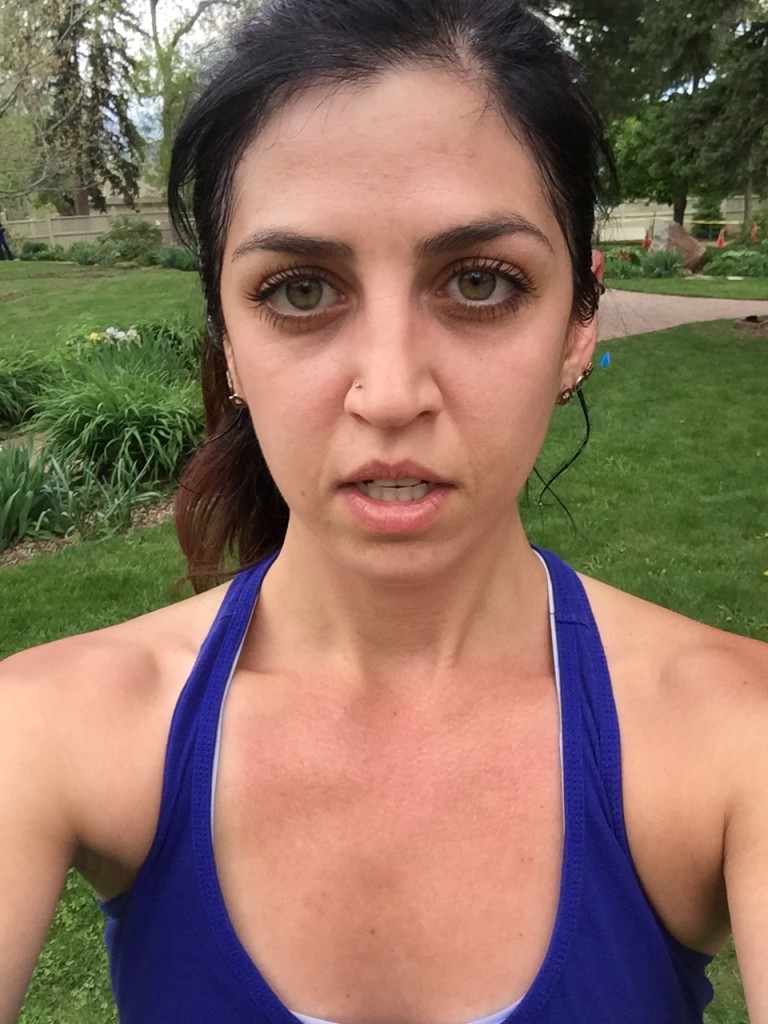 Post-Workout Death Face
I showered up and then it was time for cocktail hour, dinner and dessert! The spread was AMAZING! Appetizers with Sizzlefish salmon and 34 Degrees crackers, WaNu cocktails, Arctic Zero dessert and more!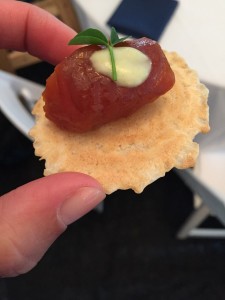 Photo Credit: Lindsay's List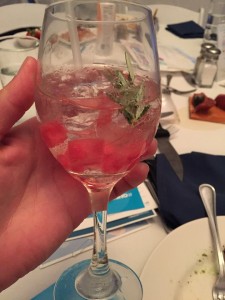 Photo Credit: Lindsay's List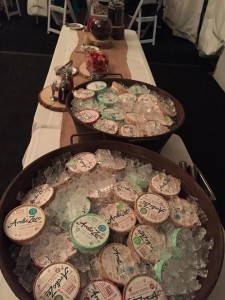 Photo Credit: Lindsay's List
After dessert, we headed back to our cabin and just crashed. It was such a fun first day, but I think Saturday may have even been better….
Stay tuned for Part 2!