Vacation Recap + EBook Update!
Hey people!
It's been a solid week since I last blogged. I have been out of town and took a much-needed break from everything!
It's been a great trip here in Kansas, and we'll be heading back to LA in the morning. Although it hasn't been TOO cold, I'm definitely ready to get back to the Southern California temperatures!
We got into Kansas late at night on the 23rd, and I was quickly hit with a nasty cold.  Although I pushed through it, I ended up feeling really crappy on Christmas day.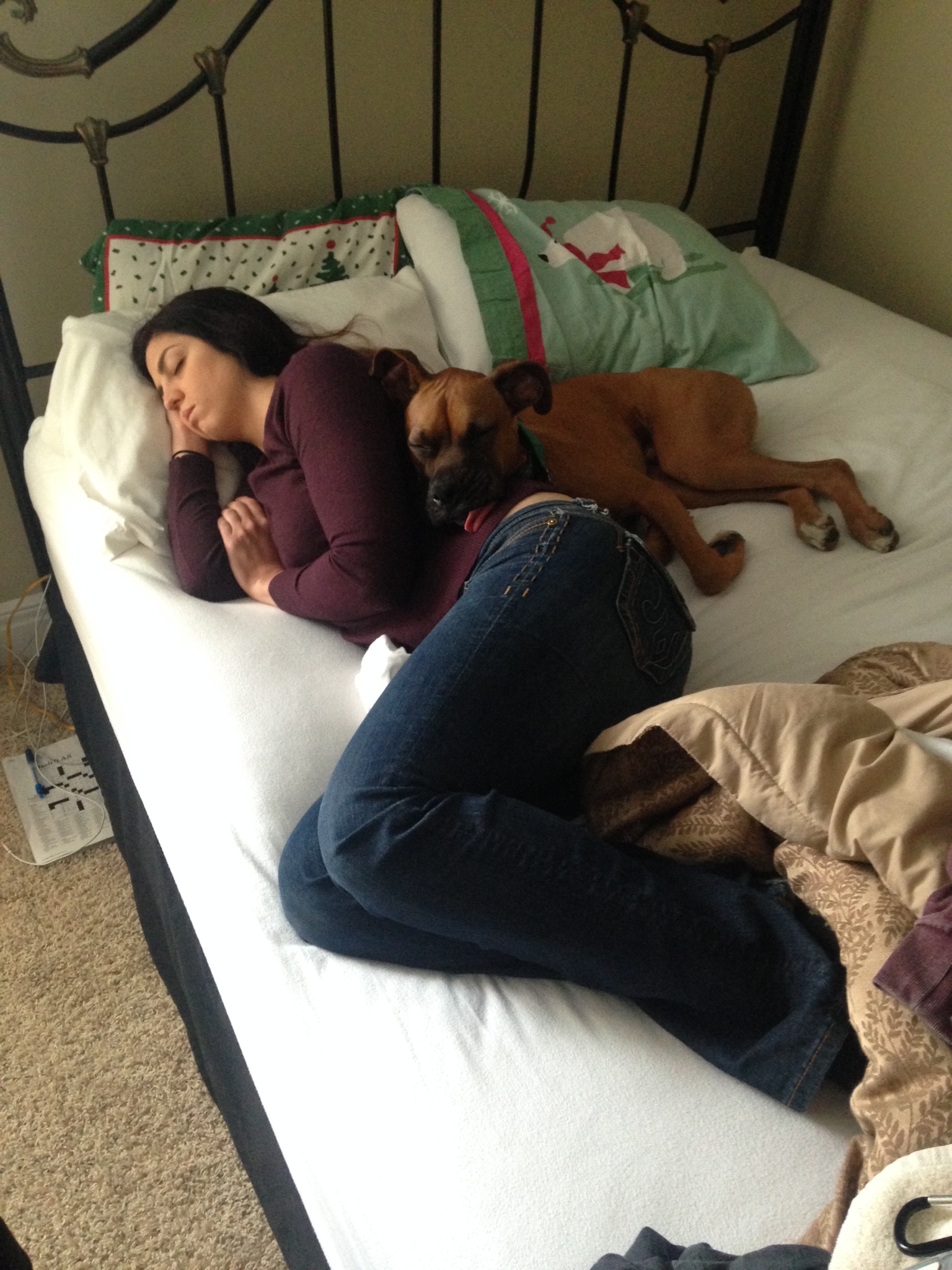 Oscar helped make me feel better, though.
By Friday, I was definitely feeling better. Not perfect, but well enough to be up and around. We spent the day around the house and visiting with Charlie's family. The most entertaining part of this week has definitely been the dogs. Oscar got to play with an English Bulldog and a Yorkie all week. They ran around in a pack and played the WHOLE time. Oscar is not going to know what to do with himself when we leave….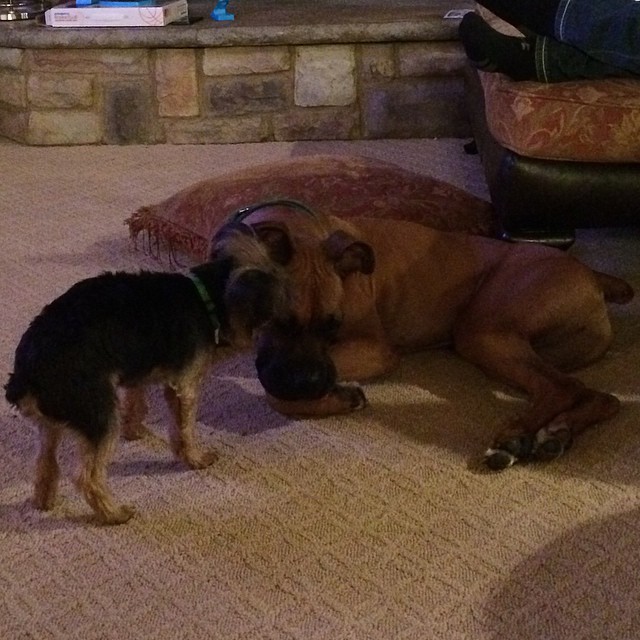 While in Kansas, we also hit the yearly Chief's game! It was the last game of the season and they won, so it was a really good time!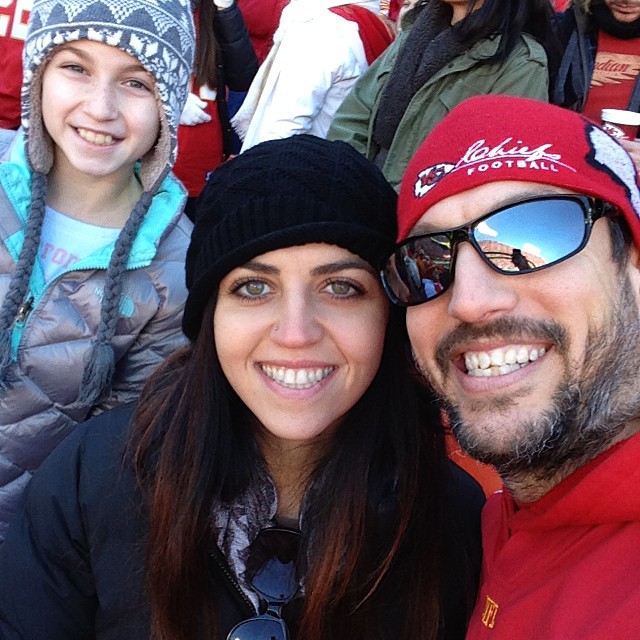 Workouts for the Week
(Since I was sick and on vacation, I didn't work out as much as usual, but was still able to get in a few good ones.)
Tuesday: Rest (travel day)
Wednesday: Rest (sick)
Thursday: Heavy Lift (thought it might help…it didn't..but I got a good workout in)
Friday: Rest
Saturday: Full Body Workout + Filmed Exercises for my new eBook! (see below)
Sunday: Rest
Monday: If i can get to the gym, I'll do a heavy lift, but otherwise, I'll do a living room workout from my Fit Lizzio's Fitness To Go eBook!
So, speaking of my new eBook…
I'm releasing a FREE (for a limited time only) eBook called                    Fit Lizzio Fitness: 10 Day Sexy Slimdown just after the new year.
In this eBook:
-10 Days of Workouts
-10 Day Detailed Fat Loss Meal Plan
-Grocery Shopping List
-Full Explanation of Exercises and Workouts (including photo demonstrations)
-Tips & Tricks for Success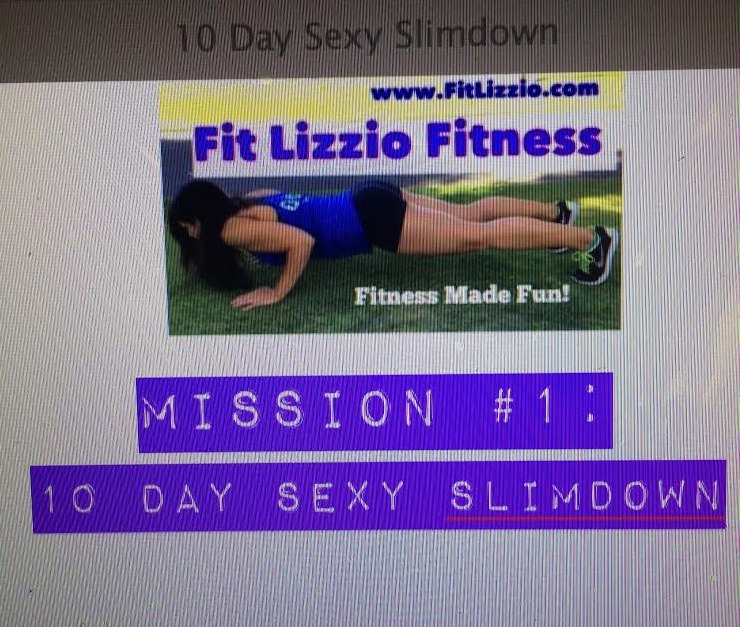 I'll let you know more details about the release this week! I can't WAIT to put this out!
I hope everyone had a wonderful holiday, wherever you are. It's another weird week with New Years, but hopefully we're all geared up for a great 2015!
Question of the Day
1. Where did you travel for the holidays? If nowhere, what did you do?